Red caviar takes on snack foods in vending machine battle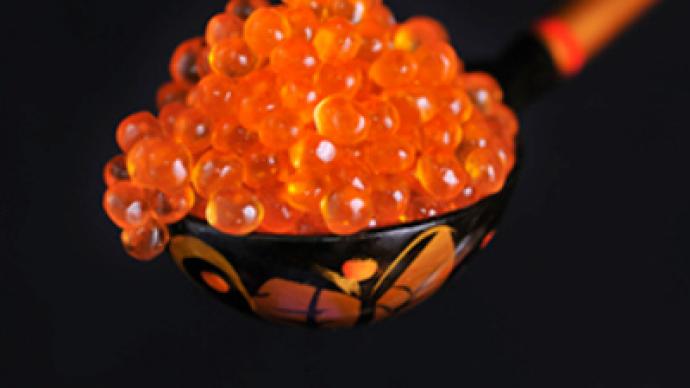 The standard soft drinks and snack foods found in vending machines across Moscow will soon be joined by a new competitor with red caviar, or ikra as it is known in Russia, taking up the fight for consumer tastes.
Chocolate bars, drinks, chips and red caviar. That's what you can buy in vending machines in Moscow. The country's traditional delight – red caviar – which accompanies many Russian national dishes – is selling through vending machines in large office centers. For just 450 roubles or $15 you can grab a can of red caviar on the way from work.
With over 40 machines around Russia, Ikramat provides constant, cool temperatures. Development Director Elena Sozonova says the idea stemmed from a publicity drive.
"We are a group of companies, involved in production and processing. We came up with this idea as publicity for our brand and we figure our products are very competitive with the market."
Tigran Hovhannisyan, Senior Analyst at Uralsib says it is not just good PR, but a way to break thorough to a wider range of consumers, skipping the supermarket shelves where much bigger brands dominate.
"Many producers and suppliers just cannot make it through. Basically the retailers hold the market, and the bigger or, lets say, the older suppliers have better connections. Many are just squeezed back. So I think it's not from good life, it's a necessity trying to make the branding in the market."
Domestic producers are innovating, trying to work around the high entry price for a good location on the shelves. Some customers see caviar machines as a prestige market but growing number are ready for innovation – especially one they like the taste of.
You can share this story on social media: