France to slide into recession says central bank
Published time: 8 Aug, 2012 11:11
Edited time: 8 Aug, 2012 15:11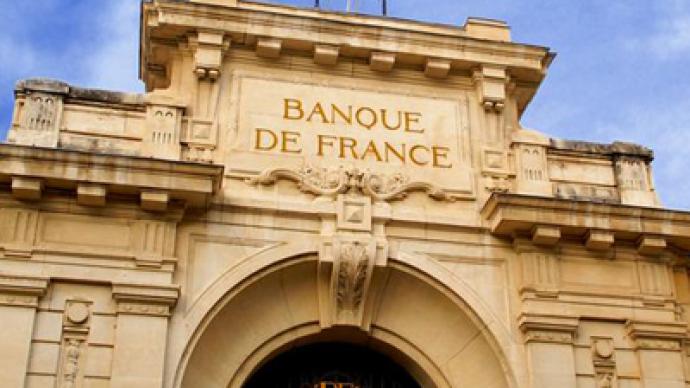 France's central bank expects the country to slip into recession in the third quarter with many EU countries already in recession in the wake of the debt crisis.
The Banque de France estimates gross domestic product will fall 0.1 percent in the third quarter, from July to Sept.
It has already predicted that GDP would fall the same amount for April to June.

The bank says recession could occur after two straight quarters of falling output.

France's economy has been hit by the eurozone debt crisis, which has weakened demand for its exports.

If the country does fall back into recession, it will be the second time in three years. It last returned to economic growth in the spring of 2009.

The debt woes of Greece, Spain and Portugal, have knocked French business and consumer confidence.

The Bank of England has also warned the recovery and rebalancing of the UK economy is likely to be a long and slow process.

Just three months ago, it predicted Britain would still manage to expand by 0.8%.

But with the UK shrinking by 0.3% in the first quarter of this year, and 0.7% in the second, the Bank will have to slash its forecasts again. And many economists believe it will forecast no growth at all this year.