Yo-price: Russian tycoon sells hybrid car project to govt for €1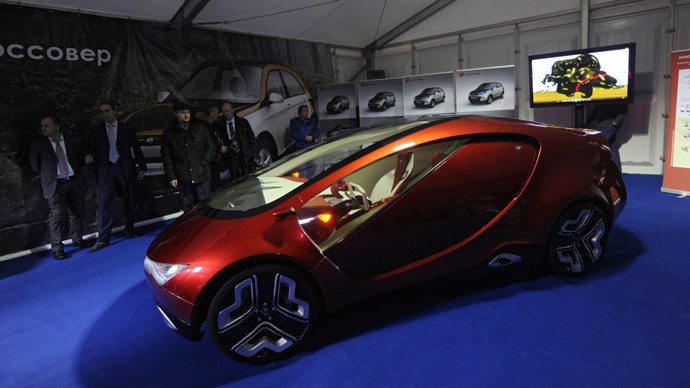 Russia's ONEXIM group, owned by tycoon Michael Prokhorov, has sold the technology and development rights for its Yo-mobil hybrid vehicle to the state-run NAMI institute for 1 euro. The falling ruble and slowing car market could triple the project cost.
The hybrid vehicle project was announced by Mikhail Prokhorov in 2010 and has more than 200,000 advance orders, it has now been put on hold.
Since 2010 "parameters of the project have changed, its cost could reach up to 450 million euro", "while some hundred million euro had been already spent on research ", the Director of Investments at ONEXIM Valery Senko explained to Kommersant.
ONEXIM claims in a press release the company has one of the world's best electric transmissions, and implemented the latest development in super condensers, and created an original construction of the body with the use of modern materials.
"All technological decisions which our team managed to develop and which were confirmed in the final prototype presented last summer were highly appreciated by industry experts. We had a number of offers from foreign companies to buy the project and its separate development," the chief executive of Yo-mobil Andrey Ginzburg said.
"But today taking into account the new economic realities, the platform of the Yo-mobil can and shall be used in another direction. We've been working with NAMI for a long time and we understand that our development can receive broader applications in further development for both domestic automobile, and cargo and public transport," Ginzburg added.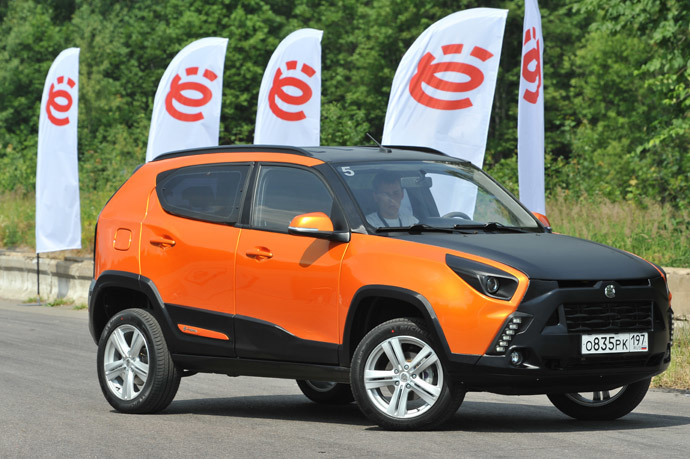 According to the chief executive of ONEXIM Dmitry Razumov, the sharp weakening of the auto market has made it impossible to go ahead with the project, and make a profit. "Primarily it was caused by growth of capital and operating expenses following the strengthening of the euro which as a result led to the inevitable increase in the finite price of the car."
"In conditions of sharply falling demand in the market we also don't see the opportunity to sell the number of cars needed to make the project profitable", remarked Razumov.
The "environmentally-friendly" hybrid car was planned to be fuelled by either gasoline or gas, and have both an internal combustion engine and an electric motor.
The manufacturers expected to launch the car with initial price of around $10,000, which was expected to be coupled with low fuel consumption. The Yo-mobil was designed to have a range of 400 kilometers with a maximum speed of 130 kilometers per hour.
Prokhorov funded three Yo-mobil prototypes; hatchback, van and cross-coupe. Production was first planned to start in 2012, and then put off till 2015. In February it was postponed to and unspecified later date.
You can share this story on social media: