Russia vies to challenge China's 97% monopoly on rare earth metals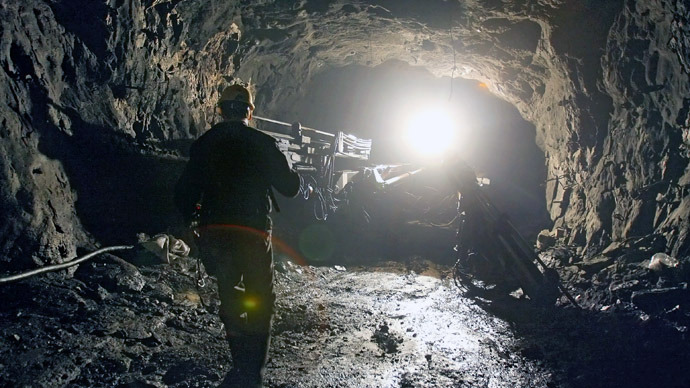 Russia plans to invest $1 billion in the extraction of rare earth metals to compete with market leader China which controls around 97% of world production.
State-run Rostekh and the IST group of companies, owned by businessman Aleksandr Nesis, are planning to create a joint venture, Kommersant daily reported, citing sources close to the developments.
The IST group is going to hold a 50% stake plus one share, Rostekh will get a 25% stake plus one share and the rest will go to an yet unnamed investment fund. The holding will be developing the Tomtorsky field in Russia's Yakutia region. The 250-square-kilometer field is considered one of the largest in the world and its reserves are estimated at 154 million tonnes of ore containing yttrium, niobium oxides, scandium and terbium.
In addition, the joint venture intends to stockpile of another rare earth mineral called monazite in warehouses and a processing plant in Krasnoufimsk. Construction of the plant is scheduled to start this year and be finished by 2017. The plant should reach full capacity in 2018. There has been no news however on when production from the Tomtorky deposit can start. 
Currently China has around 97% of the world production. Russia accounts for only 2% of production and consumption of rare earth metals. The main consumers are the United States, European Union and Japan. They have repeatedly complained about China's position, which is a virtual monopoly on the supply of rare earth metals. China restricts their exports to satiate their own industry.
In particular, the developed countries have filed a complaint against China at the WTO. In addition, Japan, the United States and the United Kingdom have launched several projects to search for rare earth metals on the seabed.
The 17 rare earth elements are used in the manufacture of electronics, batteries for cell phones, oil refining and other areas.

You can share this story on social media: