President focuses on support for credit markets and reshaping economy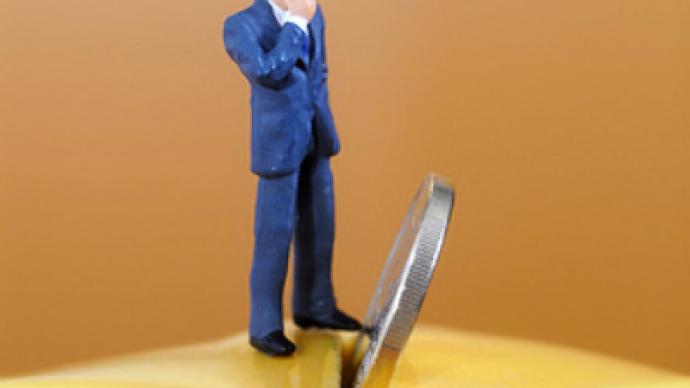 Russian President, Dmitry Medvedev, has called for a focus on long term economic projects to diversify and strengthen the economy, while addressing shorter term financing needs of Russian companies.
President Medvedev is in Irkutsk for an extended meeting of the State Council on supporting Russia's real economy.
He says one of the primary goals for the state is to support the credit market, making loans more affordable.
"We are receiving rough information from all the regions. Most companies are unable to get credit, the interest rate is 20% and higher. Company assets have fallen in value but banks are, naturally, requiring 100% collateral. We discussed this problem with government and business and one of the solutions we came up with was providing state guarantees covering over 50% of credit."
Medvedev said that Russia has not yet seen the worst of the crisis – but he insisted that businesses should focus on the future.
"We can't keep the outdated structure of the economy. It's unsuitable for modern needs. Despite the uneasy situation we are in, we should be diversifying the economy, and developing infrastructure and strengthening the financial system. We should shift the scope of the economy and create and realize projects – and it should be projects, not the support of certain enterprises."

Roger Munnings of KPMG says the president's focus on credit is key to the crisis.
"Leaders around the world are doing the same thing, which, I think, is paying lip service to the need for international trade, and free trade, generally internationally, while making sure that their own economies have a degree of protectionism necessary to make sure that key industries for those economies, strategic industries, don't evaporate in this difficult period. So what we're seeing is everybody basically doing the same thing, which is talking free trade as the strong point for the future, and making sure their own economies are right in the short term."


You can share this story on social media: