Potato shortage to stem from drought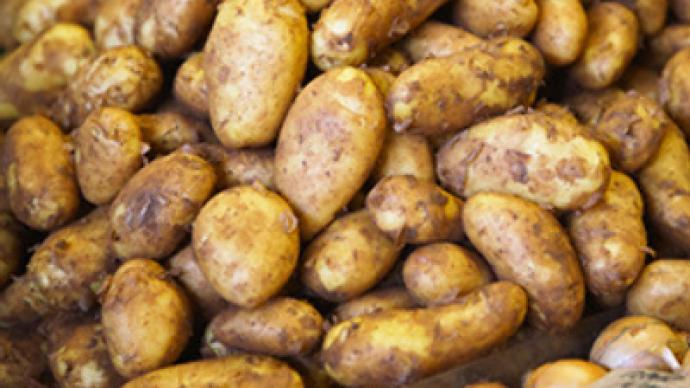 Russia will have to import over 4 million tonnes of potato according to Agriculture Minister, Elena Skrynnik, following a pessimistic forecast of the drought impact on potato crops.
Skrynnik said the drought would cause major potato losses and that imports would be the only way to meet demand.
"The 2010 potato harvest has been forecast shrink by 30-40% from the previous year's harvest of 31.1 million tones to 22 million tonnes, creating a shortage of 7 million tones assuming the general domestic demand of 29 million tonnes"
According to Alexander Pirozhenko, head of MED's department of competition development, Russia plans to cut the import duty on potatoes. The import duty is currently 5% for seed potato and 15% for food potato however, the poor harvest could lead to the end of import duties Pirozhenko said.
"The question of reducing the import duty on potatoes, right down to zero, is being discussed,"
Meanwhile, Kazakhstan, a major potato exporter to Russia says that it cannot afford to export potatoes this year, having also been severely hit by the drought and heatwaves, according to Serik Bekmagambetov, sales director at Agrotec.
"The drought has affected Uralsk, Aktobe and North-Kazakhstan region, destroying the planned harvest. The country hardly forecasts to cover the domestic demand. Therefore, potatoes are virtually absent for export to Russia."
Despite the projected lack of potatoes import from Kazakhstan, Belarus intends to increase its exports, according to Belarus Deputy Minister of Agriculture, Vasily Pavlovsky.
"Belarus plans to gather a good harvest – to 9 million tonnes of potatoes. The country's export capacity is tallying to 200-250 thousand tonnes, with most of the potatoes exported to Russia"
The increased Belarus export capacity will only marginally support the Russian potato shortfall, forcing Russia t import potatoes from further afield, according to Finam analyst Maxim Klyagin.
"With respect to the Custom Union between the countries the increased Belarus export capacity is useful; however, Russia's demand is much more then possible exports from Belarus. Therefore, we will import from other CIS countries, as well as abroad – Poland, France, Germany, the Netherlands, India and China."
Klyagin adds that price will be the major factor in deciding where imports come from.
"The highest price has been reached in July with an average increase by 55-60% compared to the end of the previous year. We will see a slight decrease in prices in 2H 2010 with the new harvest supply on the market."
You can share this story on social media: