Petrol prices hiked by 25% in Russia in April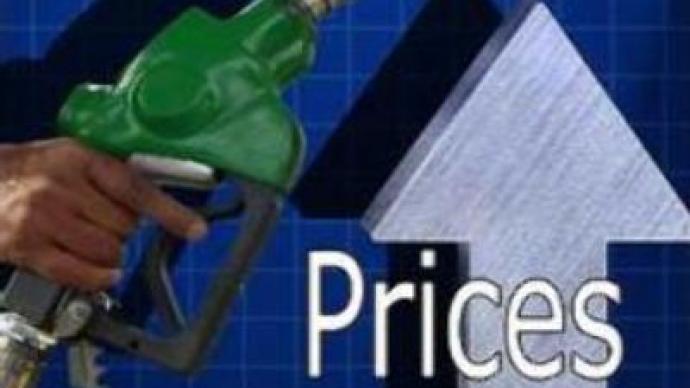 Petrol prices in Russia, which have been stable since mid 2006 have jumped significantly since the start of April, with pump prices up by 25%.
It's come as a shock to motorists, who saw steady prices for most of 2006. But analysts say they should brace themselves for more hikes in the coming months.The first three weeks of April have seen petrol prices jump by an estimated 20%, and those looking for an easing need to think again.Analysts say a reduction in oil for the domestic market to feed booming, and more profitable, export demand and a decrease in oil export duties are the sources of the problem.
"The first factor is the growth of prices on the international market. The second is a decrease in export duties. Both factors influence the price on the domestic market,"
explained Andrey Gromadin, MDM Bank analyst.The spike in April has been driven by a lack of petrol with analysts saying the problem is being exacerbated by fuel traders holding onto stockpiles waiting for the price to go even higher. This is flowing through from petrol wholesalers to petrol stations.A major petrol price jump is potentially quite inflationary, and experts say the government will keep a keen eye on the situation.
"The Government will keep a close eye on the market, not letting retail prices go up. Therefore, I do not think this could lead to any price hikes,"
added Andrey Gromadin.But with no changes planned for export duties, for at least two months, motorists can expect higher prices over the short to medium term.
You can share this story on social media: