Organic food is gaining popularity in Russia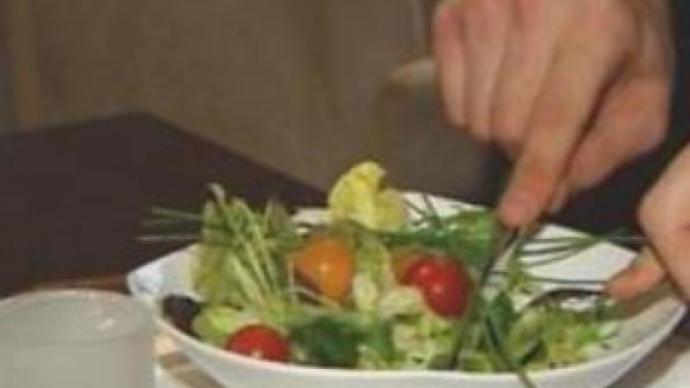 Widespread among the population of the United States of America and Western Europe, organic produce is now hitting elite supermarkets and restaurants in the capital of the Russian Federation.
Even an all-organic bakery, supplying such a high level of consumers, as the British royal family, and the elite all over Europe is now available for Muscovites, who are beginning to understand the meaning of organic. In the early '90s it was impossible to think there'd be a market for organic food in Russia. Grunwald, the posh new supermarket in Moscow is an oasis for lovers of organic produce. A previous attempt to open an organic store in Moscow two years ago failed to catch on. Andrey Khodus, director of Agrosophia company, told Russia Today:
"The sales volume of organic produce is just beginning to grow, but the problem is that the consumer is often not educated enough about organic, as a few producers know how to move towards organic or bio- methods of farming. Bio, eco or organic products are usually produced under tight control on all levels of their life cycle: from soil monitoring, to seed certification, use of fertilizers to food processing. Organic implies one of the strictest monitoring systems and the product can be labeled as such only if certified."
Organic retailers and restaurants, like the Organic café in Moscow, use imported certified organic produce. Many farming enterprises in Russia position themselves as ecological, but only a few go ahead with organic certification as it is a time consuming and pricy procedure. But it may be worth it as demand is rising. Grunwald and the Organic café are packed with customers who are willing to pay premium prices for organic luxury. Evgeny Trostenzev, Grunwald project manager, told Russia Today:
"The consumer is a western businessman, representatives of foreign companies who live in Russia and are familiar with the benefits of such produce. We also count on those people who take care of their health."
Retailers are betting on the trend of a developing organic lifestyle in Russia. And many here in Moscow do have an opportunity to shop or dine at places where organic is a cult. But so far, for the majority of Russians, organic remains food for thought.
You can share this story on social media: