Russia worries as OPEC ups quotas to lubricate world economy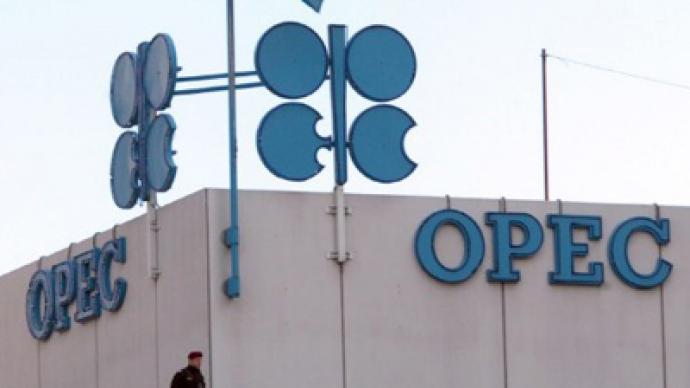 OPEC decided to increase oil production quotas, which came as a New Year surprise for most investors. Russian experts say cheaper oil has already started to drive the rouble down and a negative economic outlook for 2012 is increasingly likely.
It's the first change by the members of the Organisation of Petroleum Exporting Countries since 2008. Cartel members will up production by 30 million barrels a day, from just under 25 million barrels. The alliance says they expect demand for oil to reach 30.1 million barrels in 2012, while supply from non – OPEC counties, such as Syria, Norway and Mexico, is going to diminish.The decision basically came out of the blue for analysts, who largely expected OPEC would introduce stricter controls. "The oil market is currently well balanced, we have to wait," Ali Al-Naimi, the Saudi Arabian Oil Minister said ahead of the OPEC meeting in Vienna on Wednesday. However, Fatikh Birol,chief economist of the International Energy Agency, urged a cut in oil prices to help the world economy recover. "Current oil prices of about $100/bbl pose a great risk for recovery around the world," said Fatikh Birol.Lower oil prices will certainly hit Russia's economy as it is deeply dependent on commodity revenues. The Russian Finance Ministry has based its budgetary calculations on a $100/bbl price into 2014. Should the price fall to $80/bbl the Russian economy will be in defecit. Sergey Glushkov of Investcafe, however, remains positive, saying a price fall will be short term, with oil recovering to above $100/bbl in 2H 2012.Glushkov also adds that OPEC members have always exceeded their quotas, and this latest move has just made the reality official.