OPEC Chief backs call for body uniting oil producers and consumers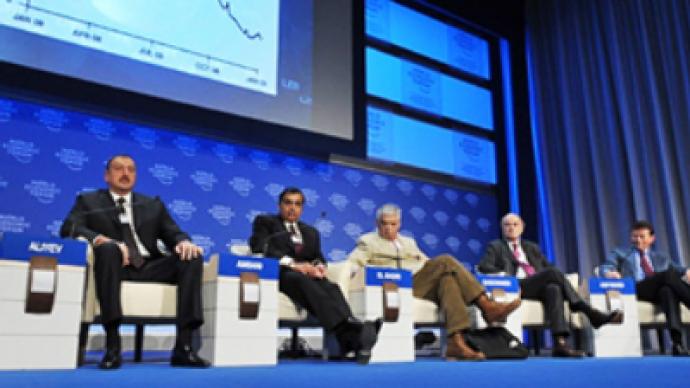 After Russian Prime Minister, Vladimir Putin's Davos call for the establishment of a body uniting global oil suppliers and consumers, OPEC General Secretary, Abdalla Salem El Badri has added his support to the proposal.
At Thursday's session, entitled 2009 Energy Outlook, the head of the oil producers group also added that the effects of speculation on the market signals being sent to producers needed to be looked at, and that dialogue between producers and consumers needed to be stronger.
"I think we should have, first of all, guidelines for the speculation process, because it does damage the market it does damage demand, and the spin of the economy al over the world. I would like to encourage the cooperation, the dialogue between producers and consumers, where we can understand each other."
The meeting also reached a general consensus on the need for a future oil price between $60 and $70 per barrel with BP CEO, Tony Hayward, stating that adding certainty and transparency to the pricing of carbon, in addition to certainty about pricing would allow greater scope and investment in energy diversification.
"We do need the world to put a price on carbon. With an oil price of $50-$70, $60-$80, and a real price on carbon, that's transparent, which would allow people to invest in for the long term, vast numbers of alternative energy sources, from nuclear to biofuels, and everything in between, will be competitive. And we will solve the worlds energy problem."
You can share this story on social media: