Bankers take hit from financial crisis - no longer the best-paid profession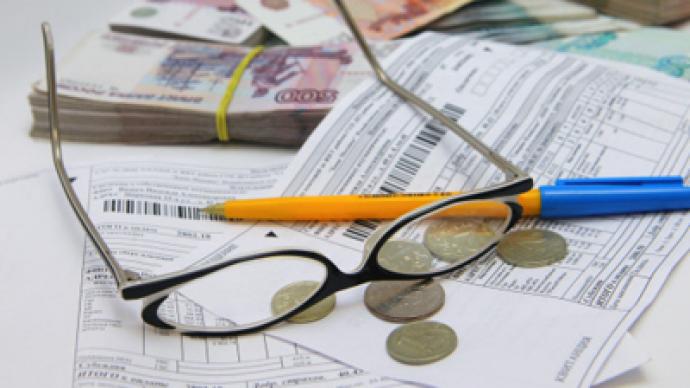 Bankers might have been blamed for all the world's woes in the past four years. But at least they were well-paid for their troubles, right? Well, not any more, or at least, not as well paid.
­Latest government data shows that for the first time in years financial services have lost their spot as the top-paid industry in Russia – to oil professionals.

"The two professions have always competed but the financial services always came out top," says Higher School of Economics Professor Sergey Smirnov. "But now the banking sector is shrinking, while in oil there is a lot of competition for staff."

The average monthly salary in the financial sector in September was 47,300 roubles (1524 USD) a third consecutive month in which salaries fell. Meanwhile, those working for oil companies could expect to rake in an average salary of 61800 (1991 USD). Bankers and traders are expected to claw back some of the difference when their bonuses come in at the end of the year.

Although different methods of grouping industry sectors make direct comparisons difficult, these tendencies match the patterns in Western economies. For example, an average US oil & gas engineer can expect to bring in almost 10,000 dollars a month, also one of the top salaries in the country.
But there are also differences. While in Russia, medical professionals earn around 17 000 roubles (550 USD) per month – which puts them near the bottom of the list – an average US surgeon earns over 18,000 USD a month, and a family doctor more than 14,000 US dollars.

Some of the discrepancies can be explained by the fact that most US physicians work in the private sector, while the Russians are in the traditionally worse-paid state sector. But even in the UK, where the NHS, the government medical service, provides most of the jobs for doctors, medical practitioners are the second-highest paid profession.
This may be largely due to the bloated payroll of Russia's medical sector, its historically low rates of pay – passed down from Communist times, and the expense of medical education in the West.

Although the contrasts are not as sharp, other Russian public sector workers, such as policemen and teachers are also at the bottom of the earnings hierarchy, and earn significantly less, relative to Western counterparts.

Still, more worrying for Russians, is not just who gets the most and the least, but that after a decade of steady growth, wages seem to be flat-lining. There has been 5 percent growth over the last twelve month to October; with the real increase in take home pay is even lower due to rising social contributions. "The weakly-growing, even stagnant salary situation is a fair reflection of the state of the economy as a whole" says analyst Igor Polyakov. The average Russian monthly salary for October 2011 stands at 23,300 roubles (750 USD).