Out of court: Transocean to pay $400 million for 2010 Gulf of Mexico oil spill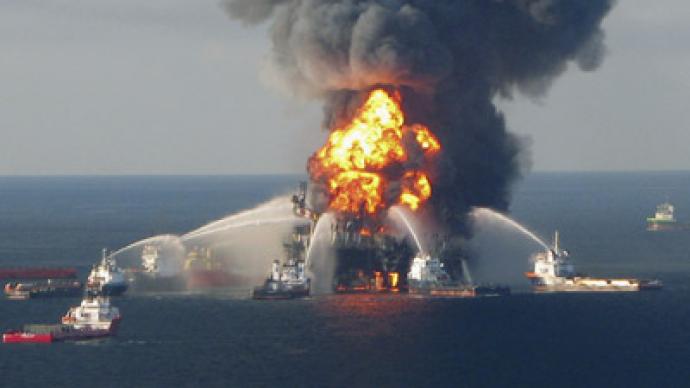 Drilling rig operator Transocean Ltd. will pay $400 million in a plea bargain over its role in the massive oil spill at BP PLC's Macondo well in the Gulf of Mexico in 2010.
On Thursday, US District Judge Jane Triche Milazzo in New Orleans approved Transocean Ltd.'s agreement with the Justice Department to plead guilty to a misdemeanor charge of violating the Clean Water Act of 1972 (the primary federal law in the United States governing water pollution)."Based on the evidence before me, I believe the plea agreement is reasonable and is accepted," Bloomberg has quoted the judge as saying.Milazzo also added that Transocean had paid approximately $22 million in claims brought in the multidistrict litigation and "settled 90 of the 99 personal injury claims" pending.In a court filing last week, lawyers for the company and the federal government wrote that the deal represents "fair, just, and appropriate corporate punishment for Transocean's role in the largest environmental disaster in United States history."The company also agreed to pay $1 billion in civil penalties. But this is yet to be decided by a different judge. Earlier, Transocean announced it had reserved $2 billion for paying claims connected with the Deepwater Horizon disaster.The $400 million sum in criminal penalties the Swiss-based drilling company agreed to pay would be the second-highest criminal environmental recovery in US history, trailing only BP's $4 billion payment – the fine the oil and gas company agreed to pay for its part in the same Gulf of Mexico oil spill. The Deepwater Horizon drilling rig itself was owned by Transocean, it was leased and operated by BP. The rig was ablaze and sank following an explosion, that killed 11 workers, injuring 16 more others. The incident caused the massive offshore oil spill on April 20, 2010 about 80 km southeast of the Louisiana coast in the US. BP's Macondo well spewed millions of barrels of crude oil into the gulf after from approximately 1,500 meters under the water surface. The incident has resulted in what was dubbed a technological disaster with negative consequences for the ecosystem of the region for decades to come.As for BP, the $4 billion deal, which was approved by US District Judge Sarah Vance last month, doesn't resolve the US federal government's civil claims against the London-based oil giant. The first phase of a trial is scheduled to start on February 25. It's supposed to identify the causes of BP's Macondo well blowout and define degrees of fault to the companies involved in the disaster which is believed to be the largest environmental disaster not only in US history, but also in the world.
You can share this story on social media: