Novorossiysk Commercial Sea Port posts 9M 2009 Net profit of $208 million
Published time: 30 Nov, 2009 08:38
Edited time: 29 Jun, 2011 18:00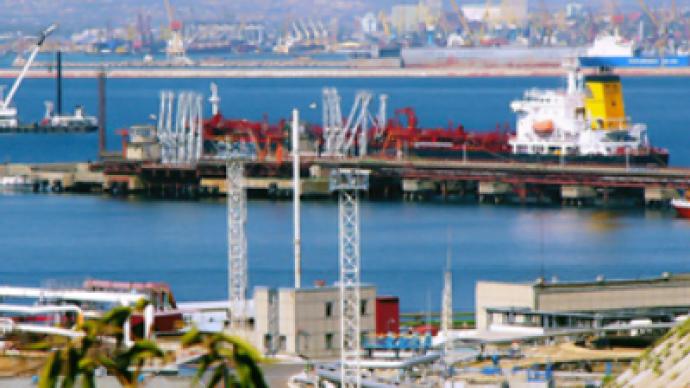 Russia's largest sea port operator, Novorossiysk Commercial Sea Port (NCSP), has posted a 9M 2009 Net Profit of $208 million under IFRS.
The net result is up 95% year on year from the $106 millionNet Profit posted for 9M 2008, with 9M Adjusted EBITDA rising more than 32% to $353.9 million, on a 4% increase in 9M Revenues to $508.2 million.
NCSP said the result reflected a near doubling of grain volumes being handled at the port, with significant increases in iron ore and fuel handling offsetting a year on year decline in the Russian Rouble against the U.S. dollar, which reduced dollar denominated operating costs.
NCSP Chairman, Alexander Ponomarenko, noted that the port is still significantly underutilized and that an economic rebound would see it well placed to capitalize on increased import volumes.
"We continue to demonstrate consistent growth in operating and financial indicators capitalizing on such competitive strengths of our business as highly diversified cargo base, deep water harbor, and well developed stevedoring and inland infrastructure. Still today our container capacity is substantially underutilized as a result of the overall reduction of Russian imports. Growing demand for imported goods in both the consumer and the industrial segments of the Russian economy will support the recovery of container shipping, which in turn will increase NCSP's container capacity utilization rates driving further growth in operating and financial indicators of the Group in the short term."