Russian shale exploitation needs stimulus - Energy Minister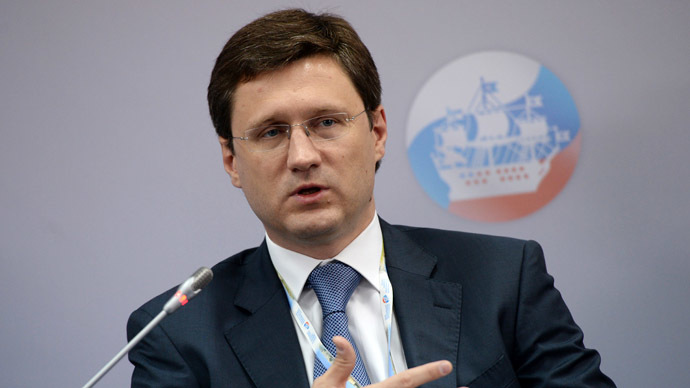 Russia has had shale technology since 1970s but now needs economic stimulus, says Russia's Energy Minister Alexandr Novak talking to Business RT.
The main issue behind developing shale in Russia is whether it's commercially viable, Novak said.
The word 'shale' is used to identify any commodity reserves that are difficult to extract and process.
While the US Department of Energy said Russia had the largest oil reserves in the world - at about 75 billion barrels - the country has so far made little progress in the market. In the meantime, the US has seen rapid development of its shale commodities, which could result in outpacing Russia in the world energy market as early as the next decade, Valery Nesterov, energy analyst at Sberbank Investment Research, told Business RT earlier. In 2014 daily oil production in the US is due to skyrocket to the highest level since 1988, according to US Government forecasts. On top of that, US shale oil will meet most of the demand from across the world in the next five years, the International Energy Agency said in May.
The main reason behind the production boom in the US is that the country has the proper legislation that stimulates production. Stimulus by the US government means favorable taxation, which involves a minimum tax burden on the initial stages of exploration and investment into shale that goes up when the income reaches its maximum.
"We stepped out with a draft law to the State Duma – and it has been approved by Russia's government -  to introduce changes into tax legislation, which involves discounts for extraction of problematic reserves of mineral resources," Novak said.
"Such discounts will open the opportunity to increase profitability in developing difficult to extract oil reserves, and this should significantly increase oil volumes – probably to 2 billion tonnes. Later the matter depends on the companies – in attracting highly qualified specialists, introducing technology, etc.," Novak concluded.