No plans for gas cartel with Iran: Russian Security Council Secretary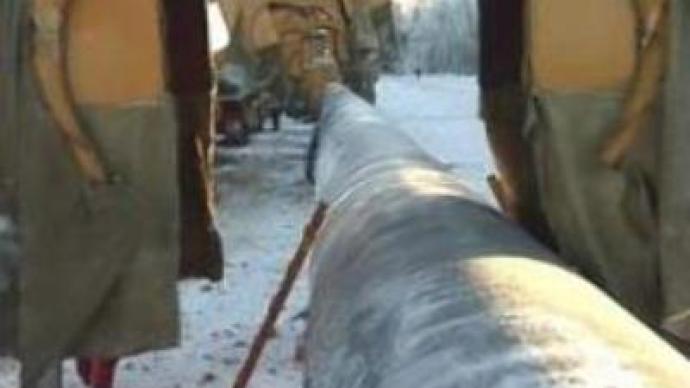 Russia has dismissed plans to form a gas exporting group with Iran similar to OPEC. The news came after Russia's Security Council Secretary, Igor Ivanov, visited Iran and held talks with a number of officials.
The Iranian spiritual leader Khomenei had suggested Russia join them in forming a gas cartel similar to OPEC. The cartel would regulate the production and supply of natural gas.Mr Ivanov said the two sides did speak about co-operation in the gas sector gas, but their primary focus was Iran's nuclear programme.
"We are not talking about creating a structure similar to OPEC. I would say we are interested in countries that produce gas co-ordinating a common policy. And all this confirms the principals of energy security that were discussed during the G8 summit. As far as I know, there are no discussions to form a cartel,"
said Igor Ivanov.Meanwhile, analysts say a gas cartel is a political move by Iran, and for Russia it has no economic sense.
"If we take the political aspect of this proposal, then I understand why Iran needs this. Iran wants to create a kind of economic basis against the West and the United States. Iran managed to do that with Venezuela by establishing an Anti-American oil cartel and now it wants to involve Russia in a gas cartel,"
points out Middle East analyst Vladimir Sazhin.Both Russia and Iran have the world's largest gas reserves: Russia accounts for 27% and Iran for 15%. However, forming an international cartel similar to OPEC would be difficult, mainly because of the long-term contract nature of gas deals.Still, Russia and Iran have some common ground – nuclear power. Russia is helping Iran build its nuclear power plant in Busher for peaceful purposes at the same time persuading it to stop uranium enrichment. The threat of more sanctions still hangs over Iran, but a deal with the International Atomic Energy Agency has taken the fire out of the dispute.
"It means Iran suspends its uranium enrichment programme and at the same time the UN Security Council suspends the resolution 1737 and opens the possibilities to sit down for talks and start a serious dialogue on the whole range of issues,"
Igor Ivanov commented.Iran still has to answer a number of questions from the IAEA, which has given Tehran until the end of February to satisfy their investigations. The results of inspections will determine the UN decision whether to accept Iran's position, or impose tougher sanctions.
You can share this story on social media: