Nickel prices up on supply fears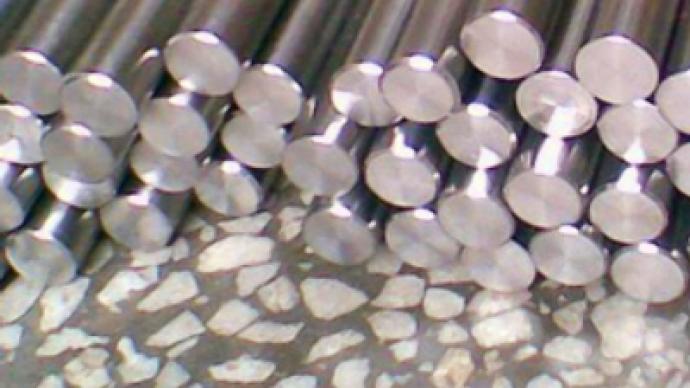 Nickel prices have crossed the $24 thousand per tonne mark for the first time since summer 2008, after falling as low as $9 thousand a ton.
On Monday on the London Metals Exchange, the price reached $24.5 thousand a ton. The price is being driven by concern about a supply deficit, which analysts believe could drive the price as high as $30 thousand per tonne.
It is the highest nickel price since 13 June, 2008, although it still a long way from the May 2007 peak price $51.6 thousand. But Nickel has risen 44% since late January.
Denis Nushtaev, metal analyst at FC Metropol, believes the price growth is due to increased demand.
"Expected higher nickel consumption in 2010 from Asia, Middle East, India and USA for production of stainless steel mostly made the prices go up. For example South Korean steal producer POSCO declared that it was going to increase its production by 20% this year. This was coupled with increasing fears that steel producers worldwide won't be able to meet growing demand this year."
Nushtaev sees a short term deficit with new deposits expected to ease the strain on supply next year as they come into use. In the long run, he sees Nickel eventually coming back down.
"I think the nickel price won't go too far from today's $24 thousand per ton, as this is a cyclical metal. I mean, its price largely depends not only on demand – supply ratio but also on the prices of its substitutes. Nickel could be partially replaced by alternative materials like nickel cast iron or those containing chrome or manganese. Moreover, if nickel price exceeds $30 thousand that would only mean a substantial speculative component is there and the prices are most likely to go back to the reasonable point of $16-17 thousand."
You can share this story on social media: