New deal boosts Polish Russian gas links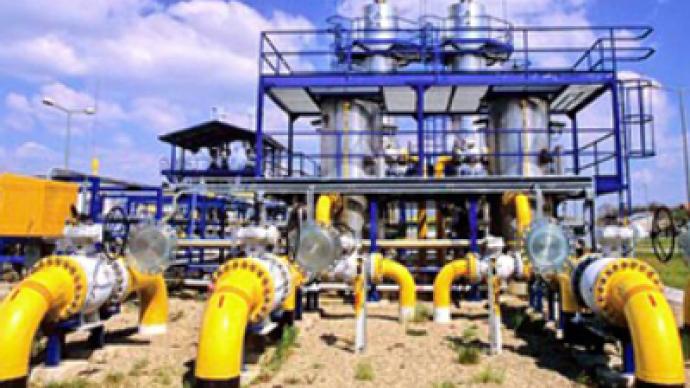 Russia will increase gas supplies to Poland by as much as 40 percent following the signing of a new agreement.
The improvement in Russian Polish trade relations has been a long time coming, but thaw may finally be here, and just in time for the harsh northern Winter.
Energy Minister Igor Sechin talked up the open process which complies with EU requirements.
"Both Russian companies and the government changed the regulations in compliance with European laws, so the signed documents fully meet the new demands. The talks were openly held so this is not a collusion between Russian and Polish companies. All agreements are market-based and satisfy both Russian, Polish and European laws. Those changes caused some delay in talks but this is a new experience for us, which we'll use when discussing new projects."
The new accord increases the volume of gas that Poland gets from Russia – from 7.5 to 9.7 billion cubic metres, with potential to further raise imports until the contract expires in 2022
The basis of the deal has been in place since January this year. However a number of adjustments have been made to accommodate European Union concerns that Gazprom and Poland's national gas company would have monopoly control over the Yamal pipeline.
The EU wanted third parties to be allowed to access the pipeline. But in the end Gazprom and the Polish operator successfully argued that no other company would be able to fill the pipeline and in any case the Yamal-Europe pipeline rarely had free capacity.
A compromise was found in the form of more transparent transport contracts along with a promise to offer excess capacity to third parties.
"Both Holland and Denmark have requested to increase gas deliveries, which means gas has big future in Europe. Judging from the forecasts I think by 2030 Europe's future gas market will total 700 billion rather than the expected 500 billion cubic meters."
Europe is currently taking only 85% of the gas contracted for from Gazprom, an increase of just 3.4% on 2009 when the effects of the financial downturn were in full force. The company expects demand to rebound to pre-crisis levels by 2012. The competition for Gazprom is getting tougher, with European consumers trying to diversify supplies and looking for cheaper deals on the spot market. But their choices are limited, this new deal with Poland is encouraging for Gazprom as are requests from Denmark and Holland for more gas.
You can share this story on social media: