New aviation holding to bring together top Russian aircraft producers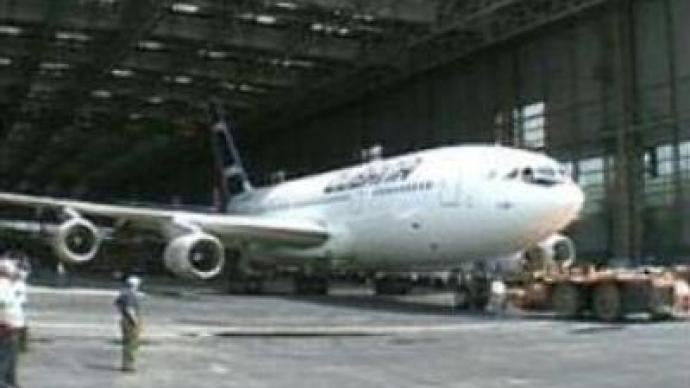 Russia's leading aircraft companies are joining their efforts to address the problems in the country's aviation industry. Russia's Defence Minister Sergey Ivanov will head the newly created United Aviation Corporation.
Russia's aviation industry plunged into decline with the collapse of the Soviet Union when it lost its traditional markets. Now, fifteen years on it's still struggling to overcome the crisis. An ageing fleet and a lag in modern aviation technology are just some of the issues that need to be dealt with. And that's exactly what the new United Aviation Corporation is going to do. It will include Russia's biggest aircraft producers, such as Sukhoi, MIG, Ilyushin, and Tupolev. The main focus will be on the civil aviation where problems are the worst, according to Russia's Defence Minister Sergey Ivanov.
"Things are more or less favourable in other sectors of the aircraft industry – both military and transport aviation have good perspectives and sales potential. But what we see now in civil aviation is a calamity,"
he said.Mr Ivanov says the country's aviation plants working separately produced only 8 airliners last year. By the year 2015, they plan to bring that number up to 120, working together. New projects include the MS-21 airliner, which is expected to replace the TU-154 currently carrying up to 80% of domestic passengers. Aleksey Fedorov, representative of the United Aviation Corporation, described the company's plans.
"MS-21 is the most important project in the civil aviation. The plane will be responsible for the main domestic cargo and passenger traffic. It's being developed by a joint Yakovlev and Ilyushin group. The design of the plane will be ready within several months,"
he claimed.The state will control 75% in the new firm and provide $US10 BLN in funding over the next decade. The company will work in three main areas – military, transport and civil aviation. The focus will be on the domestic market and, according to Mr Ivanov, the company's business will also include modernising the air field and airport network.The corporation will be launched in April next year and promises to become one of the top five aircraft holdings in the world.
You can share this story on social media: