Global nanotech beats a path to Moscow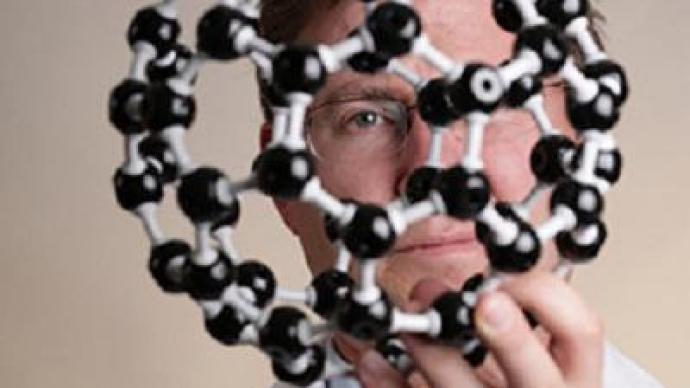 At the 3rd International Nanotechnology Forum, Business RT spoke with Aleksandr Kondrashov, Managing Director at Rusnano, about Russia's place in nanotechnology and the importance of promoting it domestically.
RT: Could this forum lead to major deals involving Rusnano?AK:  "Of course, we have a lot of negotiations here.   I always say that I never see what is going on at the Forum because I am always in the meeting rooms.  But, by the way, we announce one deal with Onexim.  It will be a very good project I believe.  It will be high end technology just invented in Russia. It is very specific – there is nothing comparable in the world. Today we announce it.RT: There is a wave of privatizations unfolding now in Russia.  Would you like to sell part of Rusnano to private investors to raise money? AK:  "I think that, not this year and not the coming year.  But in several years I think that we will be open for private placement."RT:  And is Russia considering a bond issue for Rusnano, for $1.7 billion as has been reported?AK:  "Yeah we will receive all the money back next year, and also next year, I think we will go to open market and to place bonds."RT:  Can you give us an example of a Rusnano project that you think will change peoples lives?AK:  "I can mention octagon.  You can see it at the forum – LED lightning, high end technology – and I am sure it will changes life.   You will forget that you have to replace your lamps in your flat."
You can share this story on social media: