Universal to bring theme park to Russia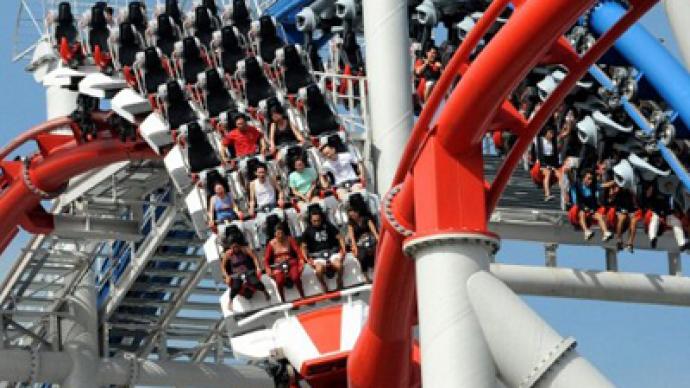 Amusement park developer Universal Studios is eyeing Moscow for its fifth themed resort in Europe. Russian investment company BIN Group is ready to spend up to $3 billion on the project.
The Galactic Park recreation zone including the Universal Studios Moscow amusement park as well as a water park and a shopping mall would be located in the South of Moscow in a 22 hectare plot, Kommersant daily reports. There would also be a concert arena seating 20,000 people, two hotels and exhibition centre as well as conference halls. The construction is scheduled to start in 2014 and would be open in 2018. The park's capacity would be about 5 million visitors a year.The ambitious project of Universal and Bin Group would cost about $2.8 billion, while the theme park alone needs $500 million investment, according to Sait-Salam Gutsiriev, the co-owner of Bin Group.But experts say, the construction will need up to $11 billion as the road infrastructure needs upgrading and additional interchanges should be built in the area.The Moscow amusement park would be similar to four other Universal parks in Orlando and Hollywood in the US, in Singapore and Osaka, Japan. The entrance fee for the Moscow park would be about $34, the lowest in the world, compared to the $85 fee for the park in Orlando or $54 in Singapore. The Universal park would be the first large scale amusement park in Russia, though the idea of a theme park is nothing new for Moscow. Disney Park Group considered constructing a theme park in the Russian capital in 2010, but later gave up the idea. While the South Korean Lotte Group planned to build a "Park of Miracles", but quit because of financial crisis.
You can share this story on social media: