Moscow Market Watch: Saturday trade comes alive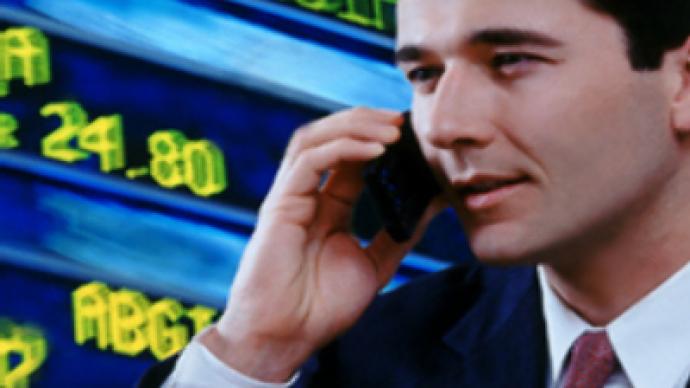 One of Russia's infrequent Saturday trading sessions has seen the RTS and Micex move higher in light trade, with energy majors leading the way after a positive close on Wall Street, Friday night. At its 14.00 close the Micex was up 4.7% at 766.92.
One of the more delightful idiosyncrasies of the Russian markets are the occasional Saturday trading sessions. They happen when public holidays occur on the Monday and Tuesday of the following week, and reflect the Russian tradition of having two days holiday, but with the surprisingly thrifty offset of an additional days work on the preceding Saturday. They don't happen often, and investors should keep their eyes pealed for one in early May, as well as the early November session. Next week Russia has National Unity Day on Tuesday, but Russians wont be at work on Monday either, and the RTS and Micex will be closed both days as well. But the upside for investors, or those few who like to get in when everyone else is in party mode, at least, is that this Saturday they are both open – The RTS from 10.30 until 18.00, and the Micex from 10.30 until 14.00. Given the spate of trading halts and sell offs which have unfolded over the last month, the market regulators could have been forgiven simply scratching the day. But if they could be confident of getting results like the 1st day of November 2008, then there may well be those arguing for slotting in a few more on the annual trading calendar, and if volumes reflect a light zephyr rather than the roaring forties there's at least signs of buyers on the breeze.
In the wake of a mild gain on Friday, and an adrenalin fueled 17% surge on Thursday, but also bearing in mind the sell offs since mid May, best reflected in charts showing canyon wall style drops, the like of which encourages mountaineers to think of grappling lines and safety gear, the omens were positive. After the Friday close in Moscow the FTSE 100 closed 2% on the upside with Tullow Oil and resources stocks gaining traction. Across the Channel on the continent the Dax and Cac closed more than 2% up with BASF and ArcelorMittal moving higher. In New York the Dow added 1.5%, meaning that, at a global level, investor sentiment, whilst understandably hesitant given the plethora of gloomy forecasts and economic data reminiscent of Wagner at his most funereal, was, all things considered, mildly positive.
Adding to the bien-être for the Russian Saturday investing fraternity was the Friday closing price of oil, with both Nymex and Brent futures moving again into the mid $60 BBL range, and the WTI spot price over $67 BBL. Saturdays trade has seen this translate into gains for Gazprom (up 5.6% at the 14.00 close on the Micex), Rosneft (up 1.5%), Lukoil (up 7.1%) and Surgutneftegaz (up 0.7%), with Tatneft hitting its head on the trading limit roof, gaining 30% before being suspended. The week also seeing some commodity prices gain – particularly nickel and gold – followed by a downward turn late Friday, Saturday has seen Norilsk Nickel (up 2.7%) higher with Polyus Gold (down 0.8) lower.
Also buying has been the government. It has commenced allocations to Vnesheconombank to both purchase shares in Russian companies, in order to prop up prices, as well as free up lending which has been hit by the global credit collapse of recent months, with a particular focus on the availability of funding on the retail sector. On Saturday Sberbank (up 0.8%) and VTB (up 2.3%) have added to their late week gains, with the retailer Magnit also gaining 0.5%. Regional telecoms also had a positive day with SibirTelecom (up 8.3%) and Volga Telecom (up 5.9%) both gaining. Carmakers Avtovaz (up 2.6%) and Sollers (8.6%) also gained, with truckmaker Kamaz down 10% after the release of its 1H IFRS results.
James Blake
Real sectors of economy wait for Government funds to flow through
Kamaz posts 1H 2008 Net Profit of $165 million
You can share this story on social media: