Moscow introduces first gas-powered buses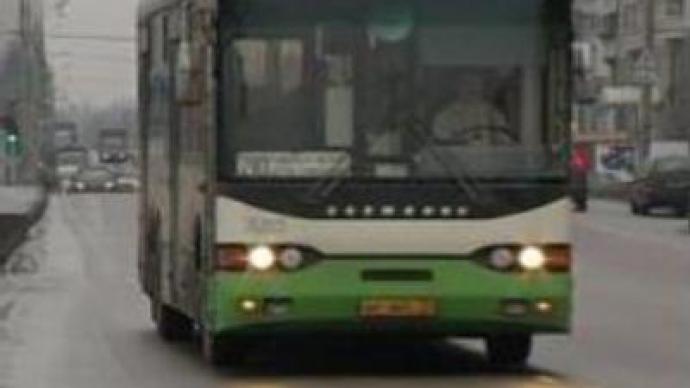 Moscow has introduced its first buses running on natural gas. It is a sign of Russia joining a growing number of countries which shift away from petrol and diesel towards cleaner energy sources.
About 150 thousand cars in the Russian capital now run on gas, which is no more than 5% of all Moscow buses. Nevertheless, the market for LPG (liquefied petroleum gas)-powered cars is on the rise in Russia, which claims to have over 25% of the world's gas reserves. After a relatively simple conversion, car drivers can cut their fuel costs in half, as petrol is now twice as expensive as liquefied petroleum gas, while there is no difference in the engine mechanism. The only shortcoming is the gas canister, which takes half the boot. However, specialists say gas canisters are safer than petrol tanks which can explode, spraying burning liquid. In general, gas transport is profitable and also ecologically sustainable, which is very important for big cities like Moscow.Many Russian car drivers say they would happily have their cars running on gas. However, after installing a gas system, they will inevitably face a lack of filling stations. Out of 800 stations in Moscow only 36 are liquefied petroleum gas stations, and there is only one station with both petrol and gas.According to analysts, among the things holding back this trend is also the high cost of installing gas equipment into the car – about $ U.S. 1,000. That is why experts see the future of gas fuel primarily in public transport. In Russia's capital the authorities are already making that happen.
The Moscow government has ordered the conversion of 600 buses to natural gas, which will be completed in the near future.
You can share this story on social media: