More Moscovites becoming suburbanites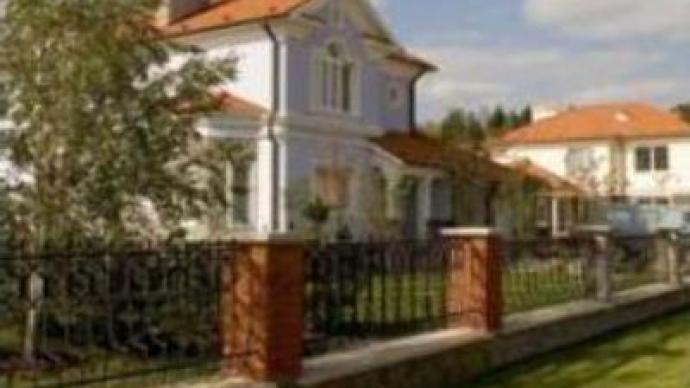 High retail prices and harsh living conditions in the city push Muscovites to explore new suburbs. The rich moved out of the city first. Now they're being followed by members of a rising middle-class.
The real estate market is segmented by price: what builders call economy class "cottages", cost up to $US 400,000 and business class up to $US 800,000. Prices for premium class may reach $US 2 MLN and deluxe is even more expensive.With demand increasing even at these prices, it's clear that the property market is changing.
"The market for deluxe, out-of-town realty has been more or less stable for a year and a half, the ratio of new house-building to demand being about one-to-one here. Premium class has also levelled off, while business and economy classes still face a strong misbalance. 60% of the total demand is now for economy-class "cottages" but only 35% of new homes are in this class. Business-class looks to a strong degree the same,"
says Pyotr Kirillovsky, Marketing Director from elite suburb real estate company Velich.The two main problems for developers are high land prices and the cost of services like water and gas, comprising 15% of the project's budget.
"The main criterion for buying economy-class cottages is the price to quality ratio, with lower requirements for ecology, infrastructure or a prestiege neighbourhood. That makes it different from the business-class sector. At the same time all sectors are growing and their quality is improving,"
thinks Ivan Guriev, PR Director for Zhiltorg investment group.Market participants expect Russia to follow the example of the United States, where a wave of low-rise, or one-storey construction emerged after World War Two.Realtors say the government should help develop the market to build infrastructure and ease red-tape.If the government takes part in the new construction projects, analysts say prices could fall, and more people could find themselves living in cottages rather than old-style apartment blocks.
You can share this story on social media: