Market players mull prospects of Moscow as financial centre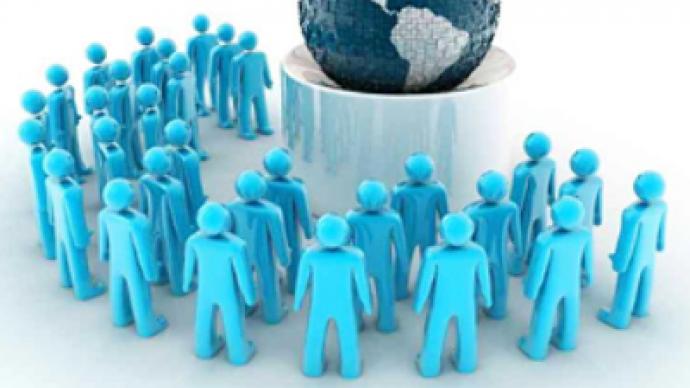 Attendees at the Russian Money Market conference in Moscow heard that although it is a key government aim, making Moscow a more prominent financial centre will take time and a lot of work.
After stating firmly that Russia would not be a player in currency manipulations which have been a key part of global discussions, Presidential aide, Arkady Dvorkovich said that Russia will be making every effort to promote Russia as an international financial center, using a gradual approach with rouble support
"Russia as a country with progressively emerging economy is working on developing an attractive financial climate, in the country, and looks forward to make its domestic currency a strong reserve currency, paving the way for the country to become an international financial centre. Our general plan is to attract investors and work towards making our currency a strong regional reserve and stable trade currency"
Russia has already established strong international trade relations with its historical neighbors through the creation of the Custom Union, with Kazakhstan, and Belarus, and the Eurasian Economic Community. Ksenia Yudaeva, Head of Macroeconomic Research at Sberbank, says Russia is in a good position to push for greater use of the rouble in trade transactions with CIS countries.
"Russia is first of all a potential financial center for its neighbor regions. It is too early to push it forward as an international. Nevertheless, it has all possibilities to develop through already established rouble trade with CIS countries"
Darryl Hooker from ICAP says the rouble is already attracting international interest.
"The trading that we're seeing on the EBS platform is growing month by month. In the last 3-6 months we've seen a huge increase in volumes, and we would expect those volumes to double over the next six months. So there's massive outtake. We've seen counterparties in Hong Kong, in Singapore, in New York, in Chicago all looking at the rouble."
Dr. Lucio Vinhas de Souza, senior economist, Economic Policy and prospects Group at the World Bank stated that Russia needs first of all to work on gaining the trust of international investors.
"Russia is not yet perceived as an international financial center worthy of serious trust, as it is at the bottom of the table according to investor interest. If we want Russia to play a role in the region, that is one thing. This is quite achievable."
He added however that to provide regional financial services it has to mark out its priorities and focus on their development
"Moscow has two advantages to become regional financial market those are: cultural linguistic and historical tight relations. However, it should not miss judge its EU competitors with high quality and professional wide range of financial services"
International financial center in the Russian capital will be created because of a political decision said the Acting Head of State Debt Committee of Moscow Sergey Pakhomov, but rather because of strong economic growth.
"Several Russian companies have already become multinational with a turnover of dozens of billions of dollars, and they need an appropriate level of financial services. Unfortunately, there is a situation where corporations like Gazprom, Rosneft, LUKoil can not find right levels of service. The placement of shares, loans, capital increases, mergers and acquisitions deals, should take place in Moscow"
Pakhomov added that the economic crisis of 2008-2009 provided impetus to the rouble debt market.
"Moscow is the largest borrower, accounting for 40% of the debt of the capitals of Central and Eastern Europe."
Experts noted Russia was only in 40th place among 55 countries in 2009, of the World Economic Forum rating of financial system development. In particular, according to Igor Nikolaev, Partner and Director of Strategic Analysis at FBK, Russia lags far behind on issues such as the effectiveness stock market legislation and regulation, financial sector liberalization, and protection of property rights and judicial independence.
You can share this story on social media: