MMK posts 1Q 2011 net profit of $134 million
Published time: 24 Jun, 2011 07:01
Edited time: 24 Jun, 2011 11:34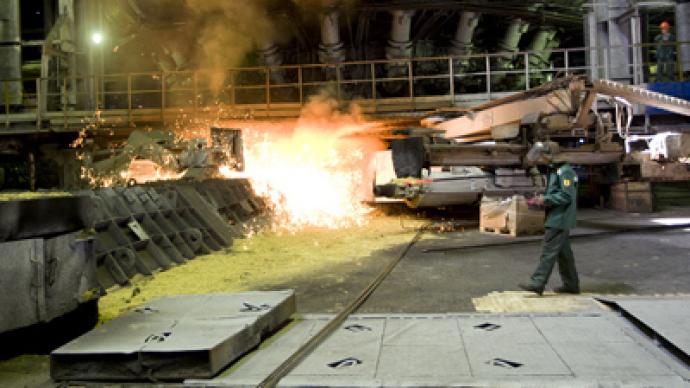 Russian steelmaker, MMK, has posted a 1Q 2011 net profit of $134 million under IFRS.
­The net result is up 41% year on year from the 1Q 2010 net profit of $94 million and almost 3-fold from the $42 million net result posted for 4Q 2010, with 1Q EBITDA rising 8% year on year to $403 billion, as sales rose 34% year on year to $2.216 billion, from $1.652 billion a year earlier.

The company said the results reflected  growing production volumes, higher sales prices for new products, and increased demand in both export and domestic markets. The company reported year on year growth in all production segments, notably, increased output in crude steel products and MMK finished steel products by 13% and 10% respectively.

MMK also noted that Capex levels are decreasing from $2.209 billion in 2010 as the company's peak capex period has passed with MMK's main investment projects currently in their completion phase, and total capex for 2011 forecast to come in at $1.2 billion. The company said it will continue increase production of higher value added products and substitute imports in the Russian and Turkish markets backed by its new production facilities in Turkey and Magnitogorsk.