Mitsui is not against Gazprom's entering Sakhalin-2 project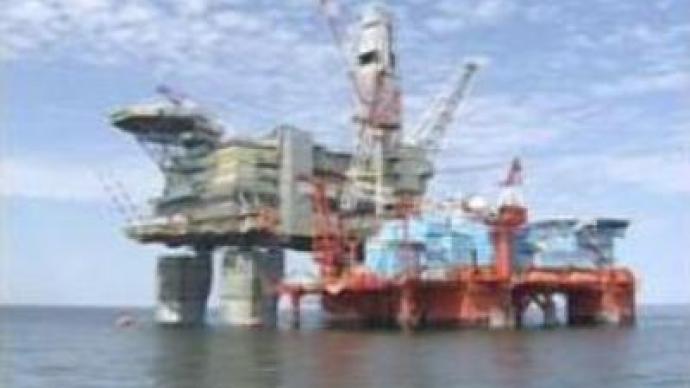 Japanese Mitsui company, stakeholder of Sakhalin-2 gas, has announced it has nothing against Gazprom to enter the project, and added that it is following talks between Shell and Gazprom, although it isn't party to them.
On Monday Shell oil company confirmed it is prepared to cede control of the $US 22 BLN project Sakhalin-2 to Russia's gas monopoly Gazprom. Under the current production sharing agreement, Russia has no equity stake in Sakhalin-2.
Shell currently owns a dominant stake of 55% stake in the world's largest liquefied natural gas project. However, Reuters informs that now Shell has agreed to reduce its interest to a 25% +1 share blocking stake. In return for a controlling stake of over 50% in Sakhalin-2, Gazprom will swap oilfield assets and possibly make cash payments.
«25% +1 share of a project that is going ahead smoothly is better than 55% of a project that could get halted at any particular time because of growing concerns about environmental issues etc,»
said Stephen O'Sullivan, a head of research of Deutsche UFG Moscow. Analysts say that Shell's project partners, Japan's companies Mitsui and Mitsubishi, would also reduce their stakes of 25% and 20% respectively.
"Japanese companies have economic priorities in this project before any political and other issues, and therefore they will agree to reduce their stakes in the project if they be sure that they can still make profits from the project,"
said Maksim Shein, a chief analyst from a broker credit service in Moscow, in an exclusive interview which he gave Russia Today.
You can share this story on social media: