EU fines Microsoft $732mn for breaking anti-monopoly rules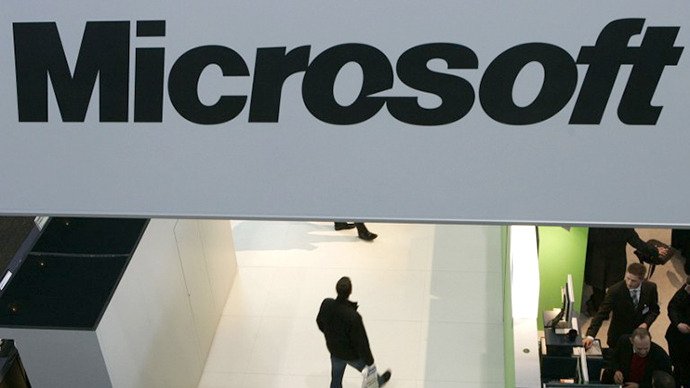 The EU Commission has ordered Microsoft to pay $732mn for breaking an agreement to offer users a choice of internet browser four years after fining the American software giant for just the same infraction.
In 2009 the company paid $1.1bn for non-compliance with European anti-monopoly rules and promised to give users the option of choosing another browser rather than having Internet Explorer automatically installed.
However, the 15 million copies of Windows 7 installed in Europe from May 2011 until July 2012 didn't meet the new rules, which the company acknowledged explaining it was a 'technical mistake'.
"We provided the Commission with a complete and candid assessment of the situation, and we have taken steps to strengthen our software development and other processes to help avoid this mistake – or anything similar – in the future," the company stressed.
This was the first time Microsoft had failed to keep its word, according to the commission's regulator Joaquin Almunia.
"Legally binding commitments reached in antitrust decisions play a very important role in our enforcement policy because they allow for rapid solutions to competition problems," he said in a statement.
"A failure to comply is a very serious infringement that must be sanctioned accordingly."
In recent years, the European Commission has fined Microsoft of $2.82bn for - among other things - not providing data at fair prices to rivals and for tying its media player to its operating system.
This is not the full list of the Microsoft's woes in Europe. On Tuesday the Danish tax authority filed a $1bn tax claim against the American software giant.

You can share this story on social media: