Merkel calls for austere Europe, rejects new debt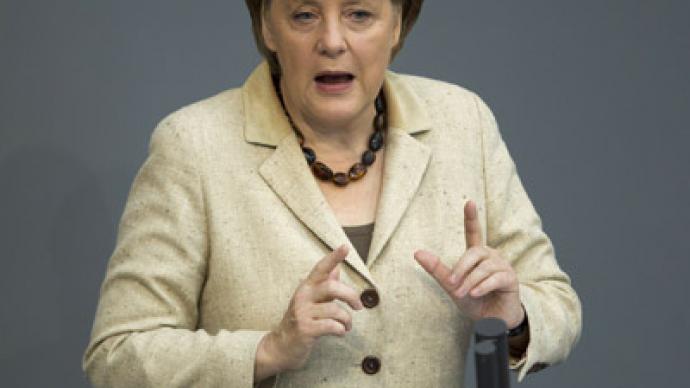 German Chancellor Angela Merkel left little ground to hope she would abandon or moderate the austerity program for Europe as she warned that growth on new loans would push the EU into deeper crisis.
"Growth through structural reform is sensible, important and necessary,'' she said during an address to the German Parliament. "Growth through debt would throw us back to the beginning of the crisis, and that's why we haven't done it and won't do it.''Many hoped that Angela Merkel would soften her unpopular thrifty policy for the EU after her ally Nicolas Sarkozy lost France's presidential election. But she stressed that debt reduction, including lower spending and higher cuts, and reform were the ``two pillars'' needed to take the EU out of the crisis.Merkel added that debt reduction and boosting competitiveness needed to go hand in hand.  "They aren't contradictory, they belong together,'' she stressed. She also called for calm and patience, saying that "overcoming the crisis is a long, arduous process".Meanwhile Socialist candidate Francois Hollande won France's presidential election on Sunday after campaigning for a greater focus on growth, not cuts in Europe's crisis management. Also anti-austerity parties won a parliamentary election in Greece on Sunday, with many politicians pledging to revise terms of а bailout deal with the EU.Despite growing pressure, Angela Merkel has warned that European Union countries that have signed the fiscal pact for tighter budgetary policy must stay committed to the agreement.  "Everyone must stick to the things we have agreed. Twenty-five countries have already … signed the fiscal pact," she said.Earlier, European Commission President Jose Manuel Barroso again ruled out a renegotiation of the fiscal deal.The German Chancellor is going to defend her position at a meeting in Brussels on May 23, where EU leaders will discuss ways to foster growth in the eurozone.
You can share this story on social media: