Medvedev lashes out at gold producers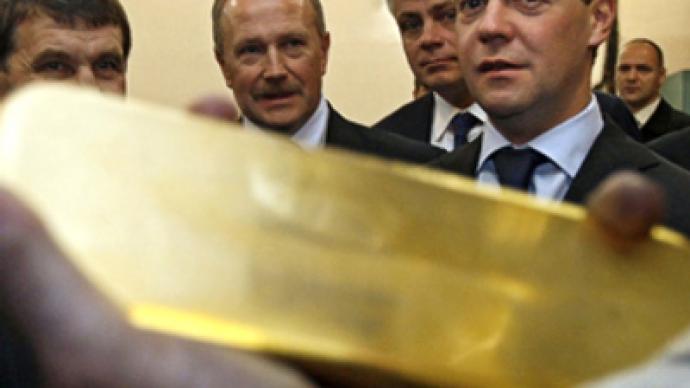 President Dmitry Medvedev has hit out at Russia's gold producers for not being efficient enough.
Speaking to representatives of the sector in Russia's far eastern city of Magadan, Medevev urged them to cut down on bureaucracy and to co-operate better with the government.
He called on all the sides to resolve the issues as quickly as possible.
"You are aware of how the financial markets are performing right now, and their effect on the rising gold prices. You should be able to cope with all this a lot faster," Medvedev said.
You can share this story on social media: