Market Buzz: Struggling for growth
Published time: 11 May, 2012 06:41
Edited time: 11 May, 2012 10:43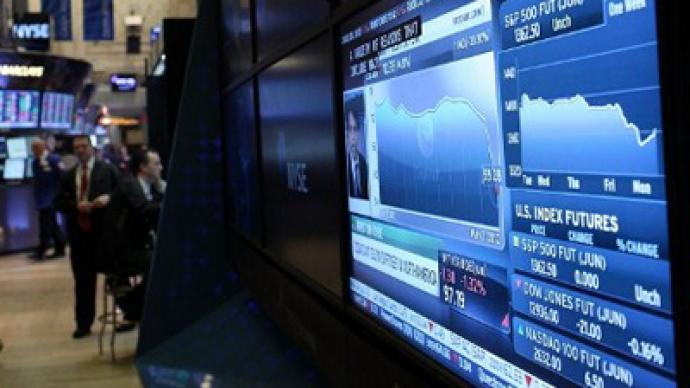 The Russian markets may slip into the red again on Friday ahead of trading on Saturday, which will be a working day in the country.
The benchmark Micex index ended the Thursday session up 1.76%, and the RTS was 0.66% higher – as the negative impact of Russia's opposition protests on investors faded, with European markets providing a strong lead. Some analysts remained downbeat however.

"Thursday's rally is a technical correction and we see no positive factors which may possibly support the Russian markets on Friday", says analyst Kirill Markin from Investcafe.
Asian markets slipped further on Friday on fears over the eurozone debt crisis as politicians in Greece struggled to form a coalition after pro-austerity parties were lashed in weekend elections.

However, the euro held its own in the morning following reports from Athens that the head of Greece's socialist Pasok party was making tentative progress on building a government, after two other groups had failed. Japan's Nikkei Stock Average has slipped into the red by 0.24% despite some strong earnings reports.
Hong Kong's Hang Seng is down 0.99%, South Korea's Kospi is down 1.14% and the Shanghai Composite inched 0.16% lower, after data showed inflation eased slightly in China last month, which added to indications of a slowdown in the world's number two economy. Financials were under pressure in Asia after a surprise $2 billion derivatives trading loss for J.P. Morgan Chase revealed after the U.S. close. The Nasdaq lost 0.04% while the Dow Jones Industrial Average managed to break a six-session losing streak, adding 0.16%, encouraged by news of a fall in jobless claims and signs of stabilisation in Europe.

European stocks were higher on Thursday as Greece made another attempt to form a pro-bailout government. Spanish shares rose sharply after Madrid stepped in to support the banking sector by nationalizing a top lender.

London's benchmark FTSE 100 index of top companies closed up 0.25 percent, in Frankfurt the DAX 30 climbed 0.66 percent, while in Paris the CAC 40 added 0.37 percent.

On Friday the focus is on Europe again, after those in power in Greece and France at the weekend were kicked out by their electorates, dissatisfied with the deep cuts aimed at controlling the region's debt crisis.  Markets are now fearing that boosting growth rather than cuts in spending could lead to some countries defaulting on their debt obligations