Market Buzz: ECB and US encourage investors
Published time: 30 Jul, 2012 05:44
Edited time: 30 Jul, 2012 09:44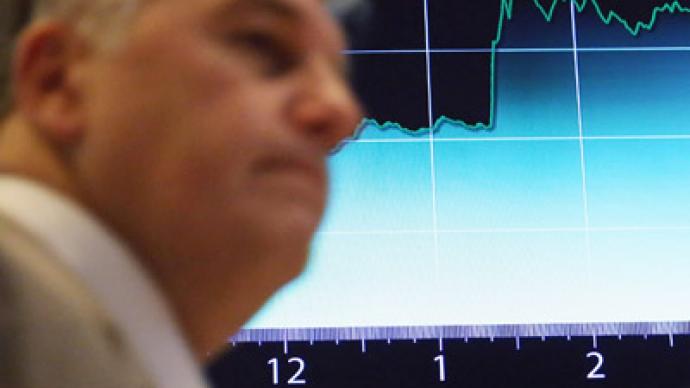 Russian markets are likely to advance at the early trade Monday as hopes for global growth returned with improved US GDP and the ECB promise to keep the euro.
­Russian stocks closed in the black Friday amid positive sentiment at the international floors and growing oil prices. The MICEX added 1.6% and the RTS jumped 2.4%, while telecom shares were among the best performers.
US stocks posted gains Friday, as investors were cheered by better-than-expected US GDP for the first half of 2012. Pledges of the European Central Bank to take stronger action, including monetary intervention, also contributed to the positive sentiment. The Dow Jones rose 1.5%, while the S&P 500 1.9% and the Nasdaq advanced 2.2%.
European stocks ended higher Friday after German Chancellor Angela Merkel and French President François Hollande vowed to protect the eurozone. Reports that the ECB and EU leaders were preparing joint action to bring down Spanish and Italian borrowing costs also supported the indices. The Stoxx Europe 600 added 1.3%, while Spain's IBEX 35 index closed 3.9% and the Italian FTSE MIB jumped 2.9%.
Asian stocks gained Monday, as European leaders signaled their readiness for stronger action to curb the region's debt crisis. Japan's Nikkei rose 0.7%, while South Korea's Kospi advanced 0.8%, as did Australia's S&P/ASX 200 climbed 0.9%. Hong Kong's Hang Seng jumped 1.5%, though the Shanghai Composite edged down 0.1%.