Market Buzz: Pinning hopes on the US
Published time: 21 Nov, 2012 05:46
Edited time: 21 Nov, 2012 09:46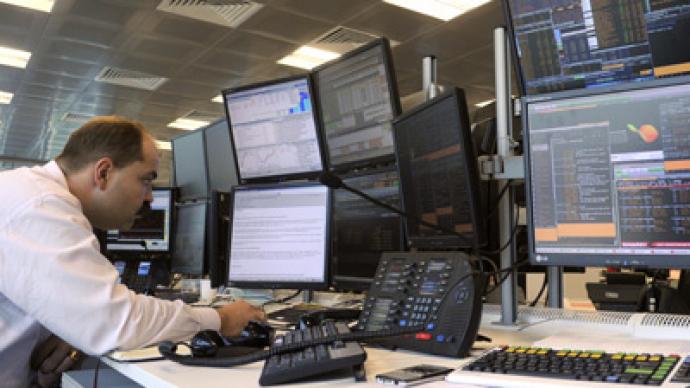 Russian equities are expected to trade higher Wednesday as investors mull comments by US Federal Reserve chief Ben Bernanke and eye US jobs and housing data.
Russian stocks traded mixed Wednesday, with the MICEX shedding 0.1% and the RTS rising 0.3%.
European markets erased early losses and closed higher on Tuesday after reports that a ceasefire could soon be brokered in the Israel-Gaza conflict. Meanwhile, eurozone finance ministers met in Brussels to discuss the next tranche of bailout loans for Greece, but failed to agree on deal. The Stoxx Europe 600 rose 0.3%. France's CAC and Germany's DAX both rose 0.7%.
US stocks closed nearly unchanged on Tuesday as Fed chief Ben Bernanke urged lawmakers to make a deal on the so-called 'fiscal cliff' of spending cuts and tax hikes set to occur in January 2013. The Dow Jones fell less than 0.1%, while the S&P 500 and the Nasdaq Composite both rose less than 1 point.
Asian stocks traded mixed Wednesday after EU finance ministers failed to agree on terms for more bailout money for Greece. Australia's S&P/ASX 200 and South Korea's Kospi both declined 0.5%. In China, Hong Kong's Hang Seng added 0.2% during the lunch break, while the Shanghai Composite declined 0.35%. Meanwhile, Japan's Nikkei added 0.3%, supported by car makers.