Market Buzz: Investors bid on the US
Published time: 21 Dec, 2012 05:23
Edited time: 21 Dec, 2012 09:23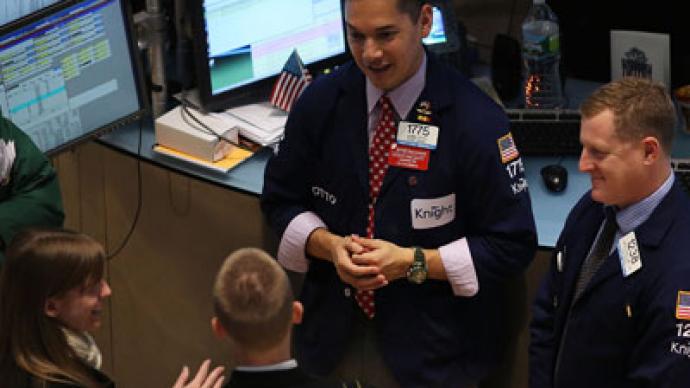 Russian markets are expected to open slightly higher Friday amid global optimism on the US economy, though declining oil prices could weigh down indices.
­Russian markets closed in the black Thursday as investors closely watched budget negotiations in the US. The MICEX added 0.6% and the RTS advanced 0.8%.
European stocks advanced slightly on Thursday as investors remained optimistic about the 'fiscal cliff' negotiations in the US, and about Japan's ongoing easing program. The Stoxx Europe 600 inched up 0.1% to its highest level since May 2011. Germany's DAX 30 and France's CAC 40 both added 0.1%.
US stocks rose on Thursday as Republican House Speaker John Boehner expressed hope about reaching a budget deal. However, Republicans in Congress failed to unite and pass Boehner's 'plan B' budget, which would have averted the 'fiscal cliff' by limiting the upcoming tax hikes to incomes of more than $1 million. The Dow Jones rose 0.5%, while the S&P 500 added 0.6% and the Nasdaq Composite inched up 0.2%.
Asian stock markets traded lower Friday after US Republican legislators failed to pass Boehner's proposed budget. Japan's Nikkei fell 0.7% on losses in the tech sector, South Korea's Kospi shed 0.95% and Australia's S&P/ASX 200 lost 0.3%. Hong Kong's Hang Seng dropped 0.8% on losses by energy firms, while the Shanghai Composite lost 0.5%.