Market Buzz: Indices zigzag after Bernanke's Fed speech
Published time: 18 Jul, 2012 05:33
Edited time: 18 Jul, 2012 09:33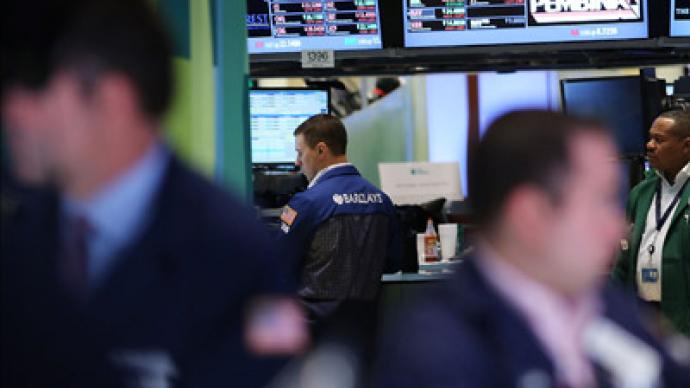 Russian indices are likely to be sensitive to a long anticipated US Federal Reserve address, but rising oil prices are likely to buoy stocks.
­Russian stocks closed higher Tuesday as investors were looking forward to comments from US Federal Reserve chief Ben Bernanke. The MICEX rose 1% and the RTS added 1.6%.
Good results from Goldman Sachs and Mattel as well as the address by Bernanke pushed up US stocks. Bernanke stressed to members of Congress that the pace of economic recovery is slower than expected, but gave no hint that a new round of cash injections was in the works.
The Dow Jones Industrial Average had a 0.6% bump, while the S&P 500 advanced 0.7% and the NASDAQ Composite climbed 0.5%.

European markets closed in negative territory as investors were disappointed that Bernanke didn't indicate he was poised for another QE injection. The Stoxx Europe 600 closed 0.3% lower. The French CAC 40 shed 0.1%, as it was weighed down by the weaker outlook for the Alcatel-Lucent telecom company. However, Germany's DAX 30 rose 0.2% supported by BASF shares.
Asian stock markets mostly declined Wednesday with South Korea's Kospi losing 0.8% and Australia's S&P/ASX 200 slipping 0.45%. In China, Hong Kong's Hang Seng Index fell 0.8%, while the Shanghai Composite Index traded flat. But Japanese shares bucked the trend as Japan's Nikkei Stock Average rose 0.3% supported by the auto and precision-instrument sectors.