Market Buzz: Pessimism reigns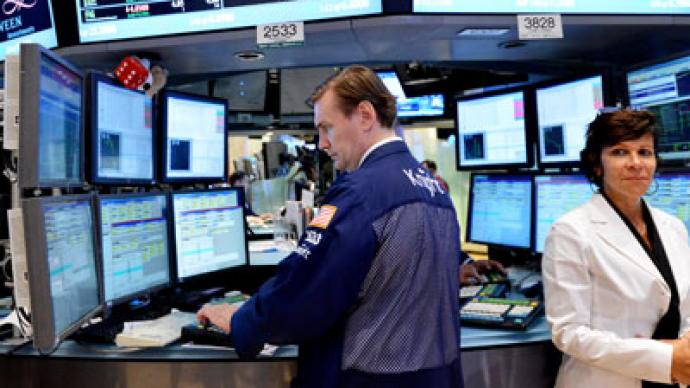 Equities are likely to take a dive in early Wednesday trading, reflecting renewed worries over Europe's fiscal stability.
­Russian stocks closed in the black Tuesday amid news of improved US retail sales and an uptick in the German GDP. The MICEX added 0.7% and the RTS climbed 0.6%.
US stocks rose in early trading Tuesday as the Commerce Department reported sales at US retailers increased 0.8% in July, following three straight monthly declines. Those gains were erased following a report that Greece was seeking an extended timetable for implementation of proposed austerity programs. The Dow Jones lost 0.1%, while the S&P 500 fell less than 0.1% and the Nasdaq declined 0.2%.
European stocks rose on Tuesday amid the better-than-expected data on German growth and improved US retail sales. Though the Eurozone's economy shrank 0.2% from April to June, the German economy grew 0.3% in the same time period, beating forecast of a 0.2% growth. The Stoxx Europe 600 rose 0.7%, the German DAX 30 added 0.9% and the French CAC 40 climbed 0.7%.
Asian stocks traded lower Wednesday with banking and commodity-related shares taking losses. Hong Kong's Hang Seng shed 1%, while the Shanghai Composite lost 0.75%. Australia's S&P/ASX 200 lost 0.4% and Japan's Nikkei Stock slipped 0.6%. South Korean trading floors were closed for a public holiday.