Market Watch, November 5: Russian stocks ease higher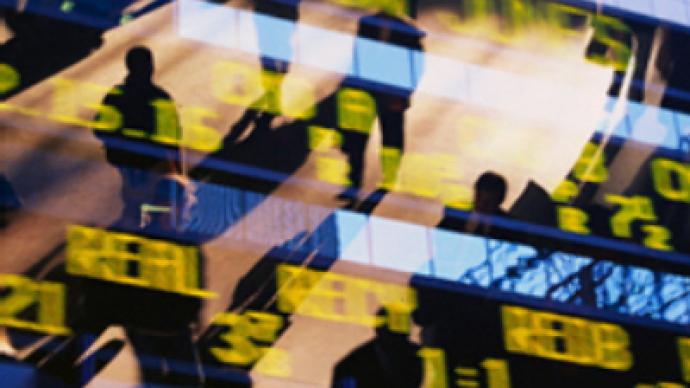 After a three day break Russian stocks closed higher on Wednesday, in the wake of a global rally on Monday and Tuesday, as energy and resources stocks climbed aboard a rebound in commodity prices, and the pre U.S. Presidential election rally in global sha
Theres nothing like a break, and, no matter what they got up to on their days off, Russian investors would have returned to the fray on Wednesday with a spring in their step as they caught up on what had unfolded in global markets while they were away. In the lead up to the U.S. Presidential election nearly all the major equity markets had staged something of a rally, on expectation that no matter who was elected, they would be placing the turnaround of the worlds largest economy firmly in their list of things to address. At the same time continuing falls in interbank lending rates, with Libor falling for 17 consecutive days, gave clear indication that the coordinated moves by global central banks and governments are at last starting to overcome the seizure of credit markets. Since Saturday's gains in Moscow, an easing U.S. dollar fed through to commodity markets with upside for oil and many commodities including gold and copper, before the U.S. dollar resumed upward momentum in the wake of Senator Barrack Obama's victory, which, along with some profit taking, pushed commodity prices lower again on Wednesday in Europe. Wednesday trade in Asia saw stocks manage gains, with Tokyo up 4.4% and Hong Kong up 3.1% in the wake of an election day rally on Wall Street, which pushed the Dow up 3.2%.
Against this background, Russian stocks started strongly, with the Micex closing for an hour after hitting the technical limit on the upside just after 11.00 Moscow time. From Midday however it became apparent that a more sedate days trade was unfolding, with profit taking in Europe taking the steam out of buying locally. The dollar denominated RTS closed up 3.42% at 829.80 with the Ruble denominated Micex finishing the day 1.08% higher at 775.19.
Despite this, oil and many commodities are higher than they were when the Russian markets were last open and the gains translated to upsides for Gazpromneft (up 6.37% on the Micex at close) Gazprom (up 1.14%) and Surgutneftegaz (up 2.28%), with Lukoil (down0.09%) and Rosneft (down 0.5%) breaking marginally the other way
Norilsk Nickel was the major gain on the commodities side with reports that Vladimir Potanin may be considering buying Rusal's $4.5 Billion debt adding yet another twist in the long running saga surrounding ownership and management of the worlds largest nickel producer. Later in the day Rusal issued a statement saying that it was seeking an investigation by the Federal Financial Markets Service into Norilsk's share buyback operations on October 29 after the Krasnoyarsk court of arbitration had issued an injunction. At the close Norilsk had eased back to a 7.91% gain for the day, helped additionally by a spike in global prices for platinum. Amongst other commodities plays, Polyus Gold (down 2.6%) and Polymetal (down 4.03%), eased with metals prices, and steelmakers MMK (up 19.05%), Severstal (up 1.15%) and NLMK (down 8.41%) went their separate ways.
In banking, VTB fell 2.1% with Sberbank gaining 2.75% as the improving liquidity outlook helped parts of the electricity sector, including RusHydro (up 12.9%), to double digit gains. Telecoms had a generally good day, with MTS (up 11%), Dalsvyaz (up 8.2%), Sistema (up 7.9%) and VolgaTelecom (up 7.9%) all gaining strongly. Elsewhere, retailers Magnit (up 2.8%) and Dixy (down 7.1%) went their separate ways, with Dixy announcing it had completed it buyback of about 1 million shares from existing shareholders, and pharmaceutical Veropharm added 6.8%.
Wednesday trade in Europe saw the FTSE 100 close 2.3% lower, with resources stocks lower and financials up, along with the Dax (down 2.1%) and Cac (down 1.9%) on profit taking. Afternoon trade in New York saw the Dow also down 2.8% with the Nasdaq down 3%.
You can share this story on social media: