Market Watch November 11: Back on the dipper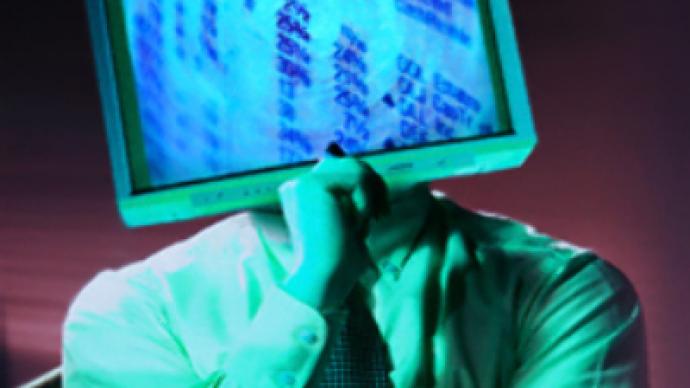 Russian stocks took yet another beating at the hands of investors on Tuesday with commodity prices going into reverse and crude showing no real strength.
Anyone following the gyrations of the Russian markets in recent weeks could be forgiven for taking their hard earned out of their investment portfolio and going medium to long on physiotherapy sessions, with the yo-yo like ups and downs no doubt adding to stresses on the upper vertebrae. After gaining a surprise lift on the back of a Chinese stimulus package inspired lift in commodities prices on Monday, Tuesday saw those some commodities, and Russian stocks with them, come crashing back to earth. A sudden downward jolt to the Rouble, in the wake of comments from Sergey Ignatiev to the effect that the Rouble would weaken in the current environment, didn't help. At the end of a day which saw trading halts on the downside for both the RTS and Micex, the RTS was down 10.67% at 725.89, and the Micex halted trade at 18.40 Moscow time, down 12.64% at 647.80 – having decided to give Wednesday trade a miss.
The signs were there for anyone to see late on Monday as the European markets eased back, to be followed by the U.S. markets not just easing back after an initial rally but closing lower amidst a plethora of ugly forecasts, results and economic data. The lower close on the Dow flowed through to morning trade in Asia where the Nikkei shed 3% as exporting stocks wilted on the U.S. economic data, and the Hang Seng gave up 4.7% with banks also losing ground after HSBC unveiled a $4.7 Billion loss for the September quarter.
In Russia the markets opened with crude and most metals giving up the gains of the previous day. Oil settled back to hover just over the $60 BBL mark, with Brent spot prices heading towards the lower $50 BBL mark – with the Urals price generally just below this. That made for a grizzly day for Russian energy companies with Gazprom (down 14.1% on the Micex), Gazpromneft (down 15.29%), Rosneft (down 13.19%), Lukoil (down 11.49%), and Surgutneftegas (down 10.82%) all lower, with Novatek (down 10.83%) surrendering the previous days gains.
In metals Copper Nickel, Zinc all came back to earth. This made for unpleasant viewing for investors in Norilsk Nickel (down 11.36%), and Polyus Gold (down 15.40%). Raspadskaya fared no better, and Uralkali dropped like a stone as investors mulled over the implications of the governments reopening of its inquiries into the 2006 Berezniki mine flooding. Steelmakers NLMK (down 16.56%) and Severstal (down 12.21%) endured double digit percentage losses, with pipemaker TMK faring better with a 7.35% fall.
VTB (down 10.18% on the Micex at close) and Sberbank (down 11.90%) had a day to forget, and they were joined by Uralsviyazinform (down 12.36%) RosTelecom (down 8.02%) and Armada (down 5.26%).
In Europe the same scenario played out with all major indices falling. In London the FTSE 100 lost 3.57% with resources and oil stocks down. In Frankfurt the Dax lost 5.25% with Deutsche Bank and Commerzbank down, and in Paris the Cac 40 fell 4.83% with BNP Paribas and Societe Generale both down more than 8%.
Across the Atlantic the gloom has continued amidst further production cuts, gloomy profit forecasts, and outlooks. General Motors and Ford are both sharply lower, with AIG giving up Mondays gains, and still easing crude prices putting energy majors under the pump. At the close of trade the Dow was down 1.99% with the Nasdaq down 2.22%, with both indices coming back from as far as 3% earlier in the day, after U.S. regulators outlined plans to modify mortgages and limit foreclosures.
You can share this story on social media: