Market Watch December 9: Mixed in the afterglow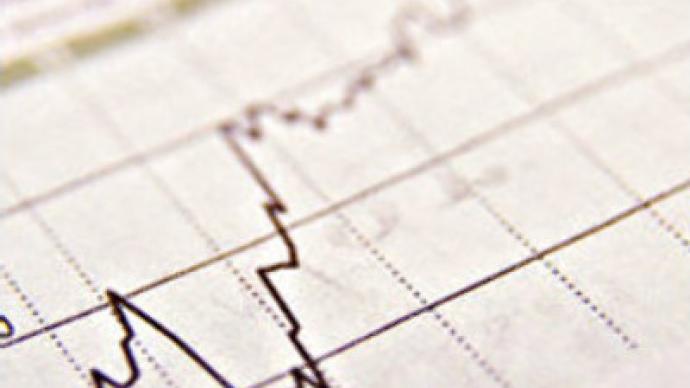 Russian investors came in after Mondays bounce with some enthusiasm. But a return, during the Russian trading day, to a gloomier focus on demand, particularly for energy, saw a mid afternoon high point on both exchanges taper off towards the close, leavi
After the prospect of yet another U.S. stimulus gave crude a Friday and Monday bounce, Tuesday saw it come back to earth, or at least back towards the $40 BBL mark. Brent finished European trade hovering just over $41 BBL with the Nymex forward and WTI spot price sitting just over $43. On the day for Russian energy plays, that saw minor gains for Lukoil (up 0.32%), Rosneft (up 0.94%), and Ritek (up 0.07 %), with slightly larger falls for GazpromNeft (down 1.68 %), Gazprom (down 2.96 %), and Surgutneftegas (down 2.81%), leaving Novatek (down 9.44 %) to wear the days biggest fall.
Base metals prices also backed away from their Monday highs with copper falling sharply, and gold edging higher. That saw Norilsk Nickel (down 4.58 %) take a hit while Polyus Gold (up 3.79 %), Polymetal (up 7.63 %) gained from a better performance by precious metals. Steelmakers had another day out, with NLMK (up 11.84%), MMK, (up 7.17%), and Severstal, (up 15.53%) all posting strong gains. Coal and fertilizers did little for Raspadskaya (down 2.06 %) and Uralkali (down 0.81%), while grain producer Razgulay (down 0.61%) also fell.
In the banking sector, Sberbank (down 2.18 %) posted a fall, but state owned rival VTB (up 0.96%) along with smaller private rivals Bank Moskvy (up 0.14%), Bank Vozrozhdenie (up 0.17%), and Rosbank (up 1.48%) all closed moderately higher.
In retail and consumer goods, Magnit (up 2.74 %) posted the days only gain on the back of its November sales figures. Elsewhere the falls were generally quite mild for Wimm Bill Dann (down 0.28%), Lebedyansky (down 1.28%), Pharmacy 36.6 (down 2.60%), Kalina (down 2.88 %), and Sedmoi Kontinent (down 3.18%), leaving Dixy (down 29.93%) to wear the days retail caning.
Regional telecoms, CenterTelecom (down 2.29%), Dalsvyaz (down 1.90%), VolgaTelecom (down 0.05%), Southern Telecom (down 1.18 %) had a mild day on the downside. Carmakers Sollers (down 6.09%) and Avtovaz (down 0.32%) both closed lower while truckmaker Kamaz (up 9.23%) got a boost out of the day. Elsewhere RusHydro (down 7.31 %) and Pik Group(down 7.27%) could only dream of better days.
All percentage movements refer to closing prices on the Micex
You can share this story on social media: