Market Watch December 23: Light day with an upside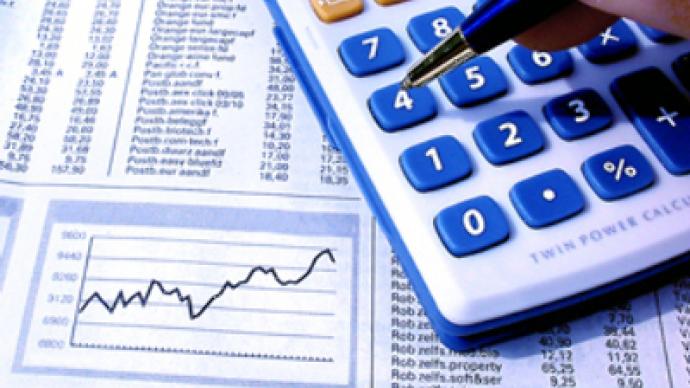 A very light days trade in Moscow saw the RTS and Micex move higher on the back of buoyant blue chip prices. At the Tuesday close the RTS was up 3.84% at 682.37, with the Micex up 4.37% at 661.33.
The Russian markets gained little from crude prices, which continued to fall throughout the day with the Nymex 1 month and Brent spot price just over $38/bbl and the WTI spot price just over $30. Despite this, Russian energy stocks had a generally positive day with oil majors Lukoil (up 7.04%), Rosneft (up 6.27%) and Surgutneftegas (up 6.14%) leading the way, and Gazprom-Neft (up 2.71%) also higher. With gas producers meeting in Moscow to coordinate their future plans for cooperation, gas producers Gazprom (up 4.89%) and Novatek (up 1.4%) also gained, leaving only Ritek (down 1.51%) to see the downside.
Metals provided no joy either with copper tin and silver down, and gold slightly lower but holding firm just under $840 an ounce. As with crude, Russian commodity plays were unaffected. Norilsk Nickel (up 6.5%) led the charge, with Polymetal (up 5.54%) getting a boost from its 1H 2008 U.S. GAAP results, and Polyus Gold (up 10.29%) starting to get some further traction from the precious metal's recent strength. Steelmaker MMK (down 3.23%) closed lower while rivals NLMK (up 0.02%), and Severstal (up 0.96%) remained pretty much where they started, as did coalminer Raspadskaya (up 0.12%) and titanium producer VSMPO-Avisma (up 0.49%). Fertilizer groups, Uralkali (up 11.61%) and Acron (up 3.02%) put in good performances, leaving pipe maker TMK (down 4.37%) to get the raspberry for the sector.
Banks, too, seemed unaffected by the recent slide in the Rouble and mounting concern over the impact of the economic downturn on Russian consumption, with Sberbank (up 3.16%) and VTB (up 2.76%) being joined by Bank Vozrozhdenie (up 2.48%) in getting a reasonable gain from the day, and Bank Moskvy (up 0.80%) holding its own.
In the retail and consumer goods world Sedmoi Kontinent (up 0.92%) and Dixy (up 1.56%) got minor lifts while rival Magnit (down 0.25%) took a minor hit. Beverage and baby food makers Lebeyansky (down 0.01%) and Wimm-Bill-Dann (down 0.39%) also eased. Drugmaker, Veropharm (up 0.56%) held its own, while beauty products maker Kalina (down 4.54%) wore a heavier fall.
Amongst the Telecoms, the gain MGTS (up 5.38%) was offset by the fall in Center Telecom (down 5.48%), with smaller movements for Southern Telecom (up 2.80%) and Sibirtelecom (down 2.38%) also counteracting each other. Elsewhere Dalzvyaz (down 0.76%), MTS (up 0.36%), Rostelecom (down 0.20%), Uralsvyazinform (up 0.56%) and Volga Telecom (down 0.94%) didn't move too far from the opening price.
A little more activity amongst the property developers saw LSR Group (down 7.41%) and Sistema-Hals (down 7.4%) take hits which PIK group (up 1.18%) avoided on the day. Truckmaker Kamaz (down 1.05%) and carmaker, Sollers (up 0.14%) didn't move far from the start, as did Aeroflot (down 0.09%), while Utair (down 20.2%)fell a little more. In the electricity generation sector RusHydro (down 0.29%) and Mosenergo (up 1.22%) were similarly quiescent, leaving IT services company, Armada (up 5.21%) to push higher.
All percentage movements refer to closing prices on the Micex
You can share this story on social media: