Market Watch December 15: A little more lift out of oil and commodities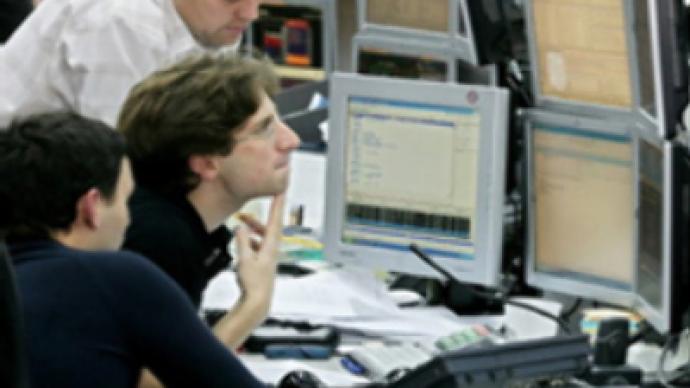 A further rebound in crude prices plus some more modest gains in base metals prices, and an easing U.S. dollar helped Russia's RTS and Micex exchanges to a healthy gain in Monday trade. At the close the RTS was 5.67% higher at 689.17, with the Micex addi
Oil prices extended their push higher, with Nymex futures, and the Brent and WTI spot price pushing towards the $47 BBL range during the Russian day. That translated into some good gains for Russian energy plays with Gazprom-Neft (up 7.33%), Lukoil (up 8.44%), and Novatek (up 7.38%) seeing the best daily results, Gazprom (up 1.32%), Surgutneftegaz (up 2.86%), and Rosneft (up 3.73%), also seeing some upside and Ritek (down 1.85%) heading south.
Globally most metals prices also firmed with the U.S. dollar easing, while nickel eased and gold pushed towards $840 an ounce. That saw Norilsk Nickel (down 0.34 %) lower while Polymetal (up 1.31%) and Polyus Gold (up 2.33%) made minor gains. Steelmakers, MMK (up 2.55%), Severstal (up 2.82%), and NLMK (up 2.83%) all saw some moderate upside, along with coalminer, Raspadskaya (up 0.47%), and fertilizer producer Uralkali (up 1.88%).
In the finance sector, the Bank of Russia broadened the trading band of the Rouble, allowing it to devalue further, while the U.S. dollar continued to ease lower. That saw Sberbank (up 1.99%) and VTB (down 0.29%) break separate ways, while smaller rivals Bank Moskvy (down 1.12 %), Bank Vozrozhdenie (down 2.51 %) and Rosbank (down 0.01%) all moved lower.
The retail and consumer goods sector Magnit (up 3.13%) and Dixy (up 29.1%) moved higher while upmarket rival, Sedmoi Kontinent (down 4.60%), went the other way once again. Elsewhere there wasn't much to smile about with Pharmacy 36.6 (down 1.46%), Lebedyansky (down 2.40%), and Wimm Bill Dann (down 1.08%) all easing.
Life on the line saw Rostelecom (up 3.02 %) make the only worthwhile move for the day, Uralsviyazinform (up 0.31 %), Dalsvyaz (up 0.17%) and Southern Telecom (up 0.29%) edged ever so lightly higher, while MTS (down 1.48%), and Volga Telecom (down 0.67%), closed lower.
Elsewhere property developers Pik Group (down 6.38%) and LSR Group (up 3.74%) went separate ways, as did carmakers Sollers (down 1.63%) and Avtovaz (up 0.38%). Truckmaker, Kamaz (down 4.50%), gave up some of Fridays gains while RusHydro (up 1.32%), and Razgulay (up 2.17%) closed higher.
All percentage movements refer to the closing prices on the Micex

You can share this story on social media: