Market Watch December 11: Upside surfing an oil surge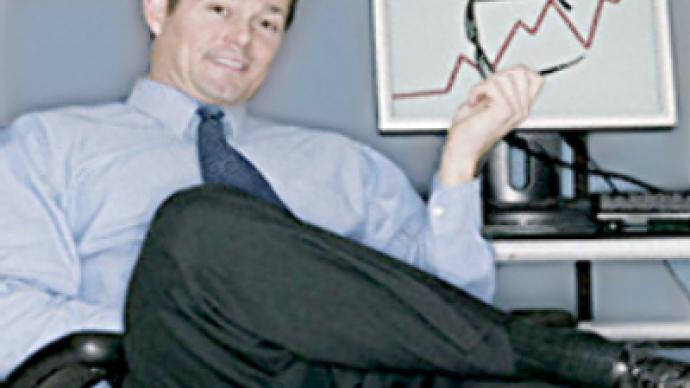 Russian stocks pushed higher on Thursday with crude prices surging and base metals rebounding as the U.S. dollar eased. At the close of trade the RTS was 2.16% higher at 670.28, with the Micex at 628.88, up 1.66%.
Crude pushed nearly 10% off its $43 BBL floor on comments from Saudi Arabia calling for a serious cut when OPEC next meets, to go with comments from Russian president Dmitry Medvedev suggesting that not only could Russia, the worlds second largest oil producer join in the production cuts, but that it was also mulling over joining OPEC. The bulk of the price surge came after the close of Russian trade but what was there provided a nice upside for investors in Gazprom-Neft (up 9.51%), Lukoil (up 2.84 %) and Surgutneftegas (up 0.02 %) while Rosneft (down 3.35%) dipped out. The gains were more moderate for gas plays with Ritek (up 1.29%), Gazprom (up 2.77%), Novatek (up 0.77%) all slightly higher on the day.
An easing U.S. dollar provided upside for commodities price in the greenback including most base metals gold and silver. That saw good gains for Norilsk Nickel (up 5.85%), Polymetal (up 2.44%) and Polyus Gold (up 7.17 %). Steelmakers, Severstal (down 3.75%), NLMK (down 7.39%), and MMK (down 6.85%), headed south despite MMK unveiling stronger than expected 9M results. Coalminer Raspadskaya (up 6.34%) and fertilizer producer Acron (up 5.10%) posted solid gains while rival Uralkali (down 1.24 %) eased ever so lightly.

With the Central Bank of Russia easing its Rouble trading bandwidth for the fifth time in a little more than a month, State owned banks Sberbank (up 4.40%) and VTB (up 2.48%) posted minor gains, as did smaller private rivals Bank Moskvy (up 2.73%) and Rosbank (up 1.66%), while Bank Vozrozhdenie (down 1.06%) closed lower.
In the consumer world, supposedly downmarket retailers Dixy (up 29.18%) and Magnit (up 12.27%) roared into life, with Dixy's 9M results lending a helping hand, while up market rival Sedmoi Kontinent (up 0.01%) went close to getting nothing from the day. Wimm Bill Dann (up 2.98%) and Lebedyansky (down 4.06%) went their separate ways, while Pharmacy 36.6 (up 1.52%) and Kalina (up 2.71%) managed minor gains.
It was also a day of mild gains for telecoms with Rostelecom (up 2.29%), Southern Telecom (up 1.46%), Uralsviyazinform (up 1.13%), MTS (up 1.99%), Dalsvyaz (up1.86 %), and Center Telecom (up 0.38 %) all getting something but not too much, while Volga Telecom (down 0.83%) closed lower, but also not by too much.
Avtovaz (down 1.73 %) and Kamaz (down 4.89%) dipped out on the upside, as did RusHydro (down 4.29 %) and Aeroflot (down 0.92 %). IT service provider. Armada (up 3.18%) and property developer, Pik Group (up 0.73%) edged higher while LSR Group (down 3.51%) stepped lower, leaving automaker, Sollers (up 28.20%) and agricultural commodity producer Razgulay (up 30.00%) to show the board how it should be done.
All percentage movements refer to closing prices on the Micex
You can share this story on social media: