Market Buzz: US sequester adds to correction worries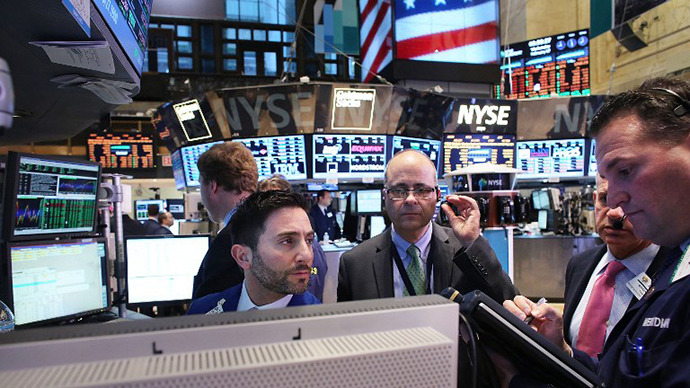 With the US sequester to come into effect on Friday night, the possibility of a market correction will be quite high on March 1, forcing investors to be careful in choosing their strategy.
The harsh budget cuts are scheduled to begin at midnight in the US, with no hope of a last-minute deal in Washington.

The sequester aims to trim around $85 billion from the US budget, with the cuts divided equally between defense spending and social programs.
The news from the US won't have a significant short-term effect, but could lead to a worsening economic forecast, with the market reacting immediately.

Trading on the first day of March will also be influenced by the release of macroeconomic statistics in Europe: February PMI data will be published, with the value expected to remain at 47.8 points. Also revealed on Friday will be January's unemployment rate in the eurozone (a slight increase to 11.8 percent) and regional inflation indicators (annual rates are expected to fall to 1.9 percent).

Despite the huge amount of data, European markets are not expected to drive global growth.

Russian stocks fared mostly poorly on Thursday, with the MICEX falling 0.08% to 1486.04 and RTS inching up 0.25% to 1534.41. Good news on GDP growth in the United States and the appointment of a new Central Bank director in Japan later was marred by unemployment data from Germany and reports that the Spanish economy contracted for the sixth quarter in a row.

US stocks fell on Thursday, ending the month with 1% growth. Mixed economic data dampened sentiments on Wall Street, as markets looked toward draconian government spending cuts set to begin Friday. The Dow Jones Industrial Average shed 0.2%, to end at 14,054.49, the S&P 500 fell 0.1% to 1,514.68 and the Nasdaq Composite fell 0.1% to 3,160.19.

Asian stocks traded mostly lower on Friday, with a pair of lackluster manufacturing reports from China doing little to help sentiment. Hong Kong's Hang Seng Index and Shanghai Composite Index both went down 0.5%, while New Zealand's NZSX 50 retreated 0.1% and Australia's S&P/ASX 200 index went down 0.5%. Japan's Nikkei Stock Average managed to gain 0.4%, while South Korean markets were closed for a holiday.

Data on Chinese manufacturing published on Friday didn't do much to lift the market's mood – according to an official survey on growth in the sector, activity slowed almost to a halt in February. The China Federation of Logistics & Purchasing's version of the manufacturing Purchasing Managers' Index (PMI) fell to 50.1 from the previous month's 50.4, missing expectations of a rise to 50.5. 
Gold futures fell for a second straight session in New York on Thursday, ending February with a fifth straight monthly loss, sending gold producers lower in Australia.

You can share this story on social media: