Market Buzz: Bernanke's remarks don't stir trading floors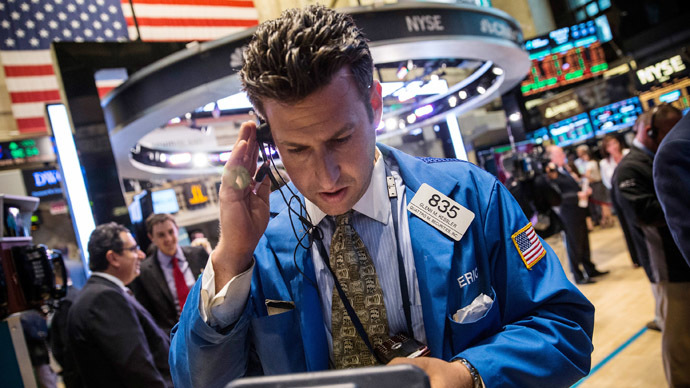 Bernanke's bi-annual comments didn't shake markets, as he said there is no 'pre-set' course to the Fed's plan in monetary tapering. The dollar remained stable and American companies continue strong earnings.
The Russian Micex index is still hot, and yesterday it climbed 1.5 percent to 1,431.80, which is changing at an almost 7-month high and well outperforming its estimate earnings. The dollar-based RTS index RTS gained 1 percent. The six year prison sentence of anti-corruption blogger Aleksey Navalny could rouse markets.

Asian shares are mixed on Berkane's remarks, alternating between gains and losses. The Nikkei 225 has risen 1.25 percent, the ASX 200 jumped 0.19 percent, but the Hong Kong Hang Seng Index is down 0.05 percent.

Stocks across Europe have reacted positively to Bernanke's news (or lack of news) as cause to celebrate The Euro Stoxx 50 rose 0.61 percent, the FTSE 200 is up 0.24 percent, France's CFC is trading high at 0.55 percent, and Germany's DAC is up 0.65 percent.

Spain and France held an auction of 10-year bonds which dropped after the Bank of England's committee on monastery policy voted to keep the interest rate as is, at 0.5 percent.

The dollar and US floors finished strong. The S&P closed up by 02.28 percent, the Dow Jones added 0.12 percent, and the Nasdaq composite increased by 0.32 percent.