Magnit posts 1Q 2011 net profit of 1.785 billion roubles
Published time: 11 May, 2011 08:05
Edited time: 11 May, 2011 12:35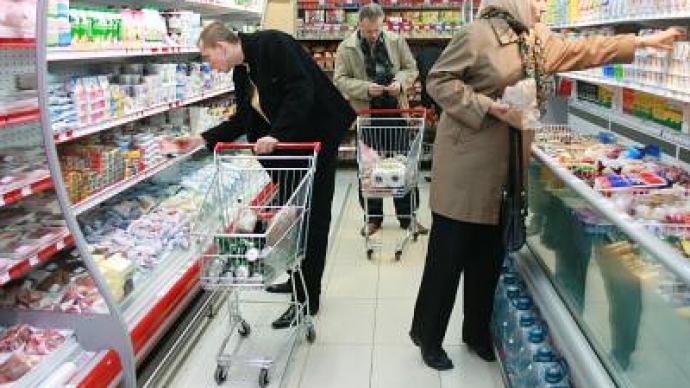 Russian grocery retailer, Magnit, has posted a 1Q 2011 net profit of 1.785 billion roubles under IFRS.
The net result was down 7.49% year on year from the 1Q 2010 net profit of 1.930 billion roubles, with 1Q 2011 EBITDA rising 27% year on year to 4.740 billion roubles, on the back of a 53% year on year jump in revenues to 49.009 billion roubles.
The company noted the results reflected a 20% increase in like for like sales coupled with a 35% increase in selling space over the same period a year earlier, wih outlays on fuel, expansions, and social costs crimping the bottom line.Magnit CEO, Sergey Galitskiy, projected a return to better margins moving forward.
"We liked sales growth rate in the first quarter and did not transfer additional expenditures through increase of fuel cost and social tax to the customer which resulted in lower EBITDA vs. consensus. But from the second quarter we have started to gradually transfer increased costs to the customer, at that we are confident in fulfilling EBITDA margin and sales plans provided earlier."