Macro economics and Iran push oil prices up; Russia stays generally safe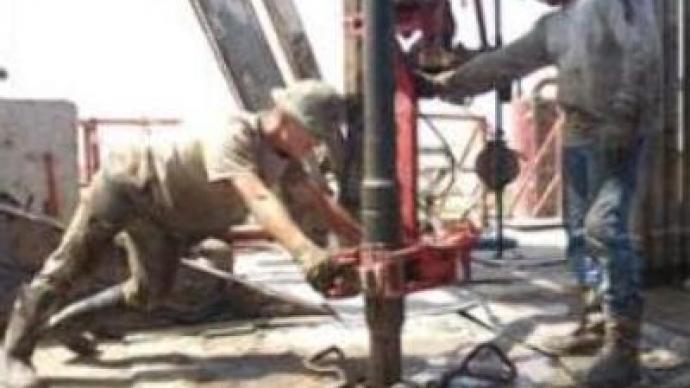 Oil prices break this year's records every day as worries increase over economic growth. Tensions over Iran could only enhance this trend, but Russia hardly would be affected analysts say.
Oil prices rose nearly 3% Wednesday on rumors that Iran had fired a missile at an American ship in the Persian Gulf. The United States denied the information. The first to react to the news were U.S. markets, and oil prices reached $64 a barrel for the first time in six months. The price of Russian oil, which trades at a discount, rose above $62 dollars a barrel. Analysts put the volatility down to geopolitical risks.
"If there is a war in the Middle East or another one, prices could rise to $US 100. Markets are generally bullish right now. The cause is entirely political with the possibility of a military conflict,"
Jorge Montepeque, Global Director at Platts, Moscow, claims. On March 23, Iran detained 15 British marines who remain in captivity. Britain froze bilateral agreements with Iran until the crisis is resolved. The U.S. has begun naval exercises in the region. Many fear any military operations could interrupt oil supplies from Iran. But analysts say the effect on Russia will be insignificant.
"I think the Russian market is a good place to invest right now. But as far as considering alternatives, if they pull out funds from Russia, they will have to invest them somewhere else. In this case, the countries that depend on Iranian oil will be hit harder. That is why, investment there will be more risky,"
Elena Vorobyeva, Analyst at Petromarket, Moscow believes.Other experts, however, say oil prices might not stay high for long.
"If prices rise too high, then there is concern over economic growth. If growth slows down in the United States or in the Third World, then there could be another issue impacting demand for oil products and then markets would decline. So, there are naturally brakes to the system. Prices cannot rise too much because then demand would decline. Prices cannot fall too much because then demand would increase,"
Jorge Montepeque mentiones.On the eve of the Iraq war, in spring 2003, Russian markets rose 10%, but fell back once military operations began.Russia is more dependent on domestic demand for oil and analyst say it will likely be less vulnerable to global events.
You can share this story on social media: