Lukoil and Rosneft ink long term cooperation agreement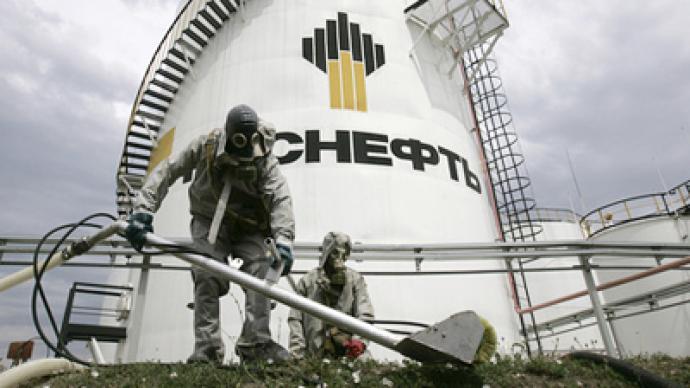 Russian oil producers, Rosneft and Lukoil, have signed a long term cooperation agreement which will see Lukoil participate in developing Rosneft licensed areas in the Russian Arctic, shared use of logistics, and shared market development projects.
The agreement was signed by Rosneft President Eduard Khudainatov, and Lukoil President Vagit Alekperov in Moscow in the presence of Russian deputy Prime Minister Igor Sechin.It will see the two companies jointly explore and develop licenses in the Nenets region of Northern Russia, as well as explore Rosneft licensed areas in the Russian Arctic.That will be on top of other joint activities to develop Russian product and processing markets, marketing of gas from the Bolshekhetskaya and Vankor zones, and joint logistics and transportation projects.Rosneft President Eduard Khudainatov said the agreement reflected the need to bring additional financing to development projects and focus on profitability of new projects."It is obvious that under the current fiscal conditions, and with a limited existing infrastructure and growing proportion of reserves that are difficult to extract, we need to expand our cooperation by combining efforts to raise the profitability of our projects."Lukoil President, Vagit Alekperov, highlighted the increased access to energy reserves the agreement would bring to Lukoil, Russia's largest private energy company, with access to offshore projects in the Arctic to complement its offshore experience in the Caspian region."We expect that long-term cooperation with Rosneft will help our company gain access to significant new hydrocarbon reserves in the Russian Federation," The two companies will establish joint working groups by May 15 to drive cooperation further.
You can share this story on social media: