​Lukoil ventures into Mexican oil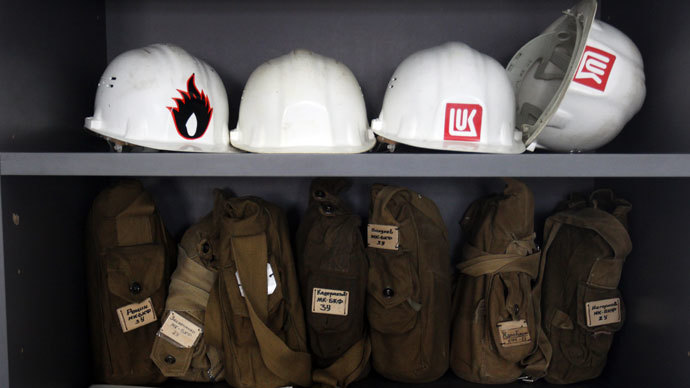 Russia's Lukoil has agreed a deal with Mexico's state run oil company Pemex to explore and extract petroleum, and share environmental protection knowledge. This is the first foreign partnership since Mexico ended a 75 year state monopoly last December.
The deal was signed by Pemex CEO Emilio Lozoya Austin and Lukoil's Vagit Alekperov on the sidelines of the Davos forum. "The agreement lays the foundation of collaboration of Lukoil and Pemex in the field of exploration and oil production," says the Lukoil press release.
The agreement is the result of the December 2013 reform of the Mexican energy sector which removed the ban on foreign companies exploring for oil which had been in place since 1938. The controversial change was met by protests, with opponents concerned Mexico faces a risk of a foreign takeover of the country.
The new legislation expects Pemex will become more efficient through cooperation with foreign companies.
"There are dozens of new players who now come and look at the opportunities that are opening up in Mexico," Reuters quotes Emilio Lozoya as saying.
Pemex controls the complete production chain in Mexico, from extraction to retail, and provides a third of the national income. Faced with falling investment, production has dropped. Within 10 years it fell almost a third, from 3.8 million barrels per day in 2004 to 2.6 million barrels last year.
It is expected foreign access to the oil sector could revive production to 3 million barrels per day by 2018 and to 3.5 million barrels by 2025, according to Vedomosti.
Lukoil is trying to increase its production outside of Russia. The company does not have big projects inside the country and has few opportunities to expand, says Raiffeisen Bank's analytic Andrey Polishchuk. The foreign projects are risky and less lucrative, however the Mexican market has just opened and being a pioneer will have benefits.
Pemex may face problems with supplying oil to the US and will be forced to search for new markets. Europe may be a solution, where Lukoil has wide experience, says Valery Nesterov, an analyst at Sberbank.
Lukoil is a major international vertically-integrated oil and gas company, accounting for 2.1 percent of global output of crude oil. The company is ranked 3rd in oil production on the list of largest privately owned companies, and accounts for 16.3 percent of Russian crude oil production. It's one of the biggest Russian oil businesses with $139 billion revenue and net income of above $11 billion.
You can share this story on social media: