LSR Group signs up for joint road barrier production and more concrete
Published time: 30 Nov, 2010 13:01
Edited time: 30 Nov, 2010 16:55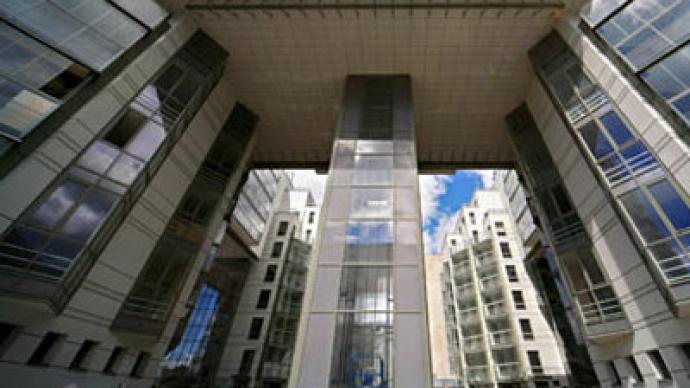 LSR Group subsidiary, Barricade, and Austria's Deltabloc have signed an agreement on joint production of concrete road barriers.
­Production will be arranged on an equal footing, with the investment by the two partners not yet disclosed.  Alexander Vakhmistrov, Chairman of the Board at LSR Group says it will be the first time cement road barriers have been built in Russia.
"The first batch of Austrian technology cement barriers has been produced at "Barricade" plant. The cost of one item of DB80 brand including material expenses and installation will amount 3.170 roubles. Our future plan is to expand our production and enter eastern and central regions of Russia."
According to LSR Group, the cement market production capacity in the Northwest Federal District will total 4.1 million tonnes in 2010, while according to the Ministry of Regional Development says demand will be 6.2 million tonnes, rising to 7.6 million tonnes by 2013.
To meet the additional demand, including pipeline projects and recovering real estate demand, LSR Group has launched a new cement plant 175 km from St. Petersburg with a total capacity of 1.86 million tonnes per year. Vakhmistrov noted the 445 million euro, dry production method plant  will return on investment in 8 years.
"As part of the investment road and railway access has been created, as well as more than 14 km of gas pipeline. Out of the 445 million of total project investment 237 million euro were attracted from Vneshekonom bank, 107 million euro for equipment purchase were obtained from HSBC and the rest of the amount are LSR group own funds."
The new cement plant is planned to meet the needs of LSR in cement for building materials, construction and development said Victor Tekuchev, CEO Chifko plus LSR subsidiary dealer.
"The only competitors for LSR on the new production market are Cesla factory and Eurocement who lack of new equipment for technological production and increase of output. The price of cement has soared 15% by 300-400 roubles per tonne during summer months."