Lower oil prices threaten Russian budget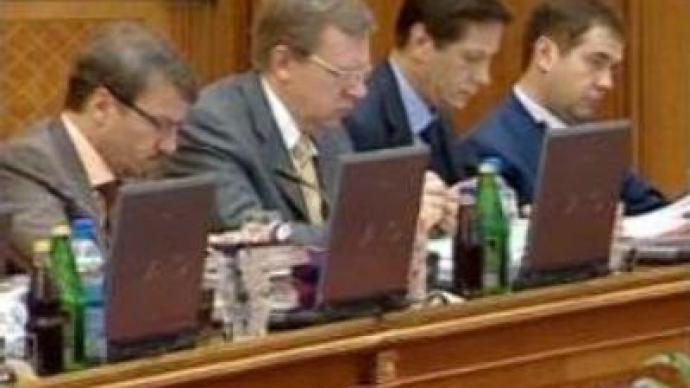 Russia's buoyant economy has largely been driven by high oil revenues in recent years, but high prices won't last forever. The current oil price is lower than the average $US61 per barrel of Urals crude, which Russia's budget is based on.
Prices have fallen by almost 1/3 from their peak last July of above $US78.40 per barrel for Brent crude. At the start of 2007 Russian Urals crude, which trades at approximately a $US 5 discount, faced a 10% fall reaching $US 48.49, the lowest since February 2005.Russia's budget was based on a forecast for Urals of about $ US 60. Analysts say, however, that the budget is in significant surplus with payments equivalent to 3% of GNP going into the Stabilisation Fund.
"If prices go below $US61 per barrel on average, the budget surplus will be lower and Stabilisation fund will not grow as fast as it used to in past couple of years. Yet if the oil prices remain above $US36 per barrel, there is no risk of a budget deficit,"
explains Sergei Guriev, head of the New Business School. Even if prices dropped below $US 35 per barrel, analyst say, the Stabilisation Fund would keep the budget out of deficit for two or three years.Although the Russian budget seems to be at least temporarily protected from volatile oil prices, it may face another challenge. "
The problem could be if the trend to increase Russian government expenditures continues, then we could exhaust the Stabilisation fund much faster,"
Mr Guriev continues.
"The government expenditures are growing faster than GDP and the growth is expected to continue especially around the election years of 2007 and 2008."
Keeping government spending under control is one of the keys to long term budget stability. That is why Russia's Finance Minister, Aleksey Kudrin, recently proposed the establishment of an Oil and gas fund. Mr Kudrin suggests that the new fund will be based on the Stabilisation Fund soaking up additional oil related revenues that are currently left in the budget.Because that would leave the budget in deficit, Minister Kudrin suggests allocating money equal to 3.6% of GDP back to the budget.The finance minister is now struggling to win support. His conservative fiscal policy is not popular with any political party in a pre-election period.In the absence of any other proposal to insulate government spending from volatile energy prices, Russia will have to hope that oil prices stay high.
You can share this story on social media: