Germany wants state control over benchmark rates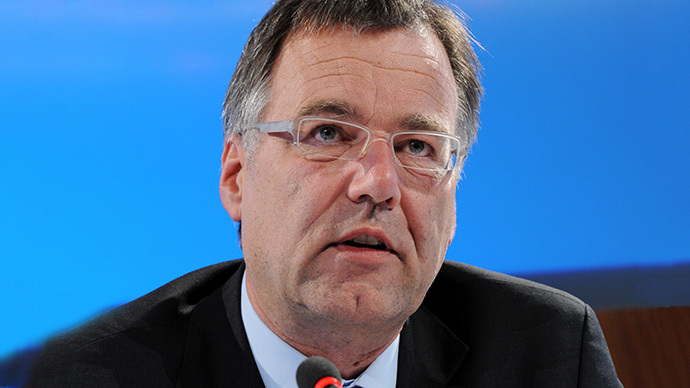 Germany's banking watchdog wants government control over interest rates such as Libor and Euribor which are used to price trillions of dollars worth of contracts. It wants to take the setting of the rates away from commercial banks.
"The most relevant numbers must also be checked by a government body. It should not be left to the private sector." Raimund Röseler, the head of banking supervision at BaFin said in a Sunday newspaper interview, "Reference prices that are just based on more or less random estimates are not sound."
Röseler's proposal comes after the European Commission slapped the biggest banking fine in European Union history of 1.7 billion euro ($2.3 billion) on six major banks for manipulating the London-based Libor and its European counterpart Euribor lending rates. Germany's Deutsche Bank received the biggest EU fine of €725 million.
The London Interbank Offered Rate, or the Libor, is the world's most widely used benchmark for short-term interest rates in the interbank market. It's calculated on a daily basis by the British Bankers' Association (BBA) on the basis of the average of the world's most creditworthy banks' interbank deposit rates for larger loans.
By lowering rates global lenders tried to give the impression of a better financial performance. The Libor rate serves as an indicator of a lender's stability. Put simply, the stronger the bank, the lower the interbank lending rate it has.
You can share this story on social media: